This image has been resized to fit most screens. Use the "Normal" Resize Image control to view the image at full size.
Resize Image: Half ◊ Normal ◊ Large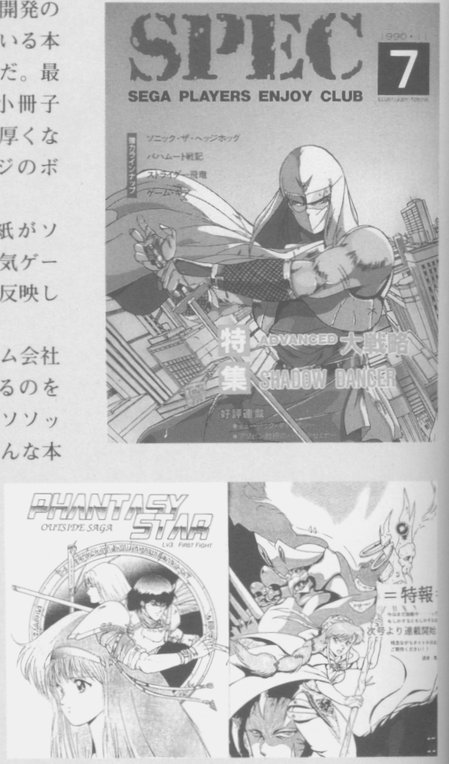 Resize Image: Half ◊ Normal ◊ Large
Image of the Day - February 14, 2011
The World of Phantasy Star dedicates a few pages to examining the Sega fan club magazine created by Sega's game developers, SPEC. This excerpt provides a look at the cover to SPEC issue 7 and the first page from part three of the manga series Phantasy Star: Outside Saga. Outside Saga ran through several issues of the magazine, detailing an adventure of Alis and Lutz following the conclusion of Phantasy Star. SPEC was not limited to Phantasy Star material, as shown by the third page pictured.
2 Comments ◊ More Images of the Day
Details
Image Source

Text Link BBCode

Image Link BBCode

Tags