This image has been resized to fit most screens. Use the "Normal" Resize Image control to view the image at full size.
Resize Image: Half ◊ Normal ◊ Large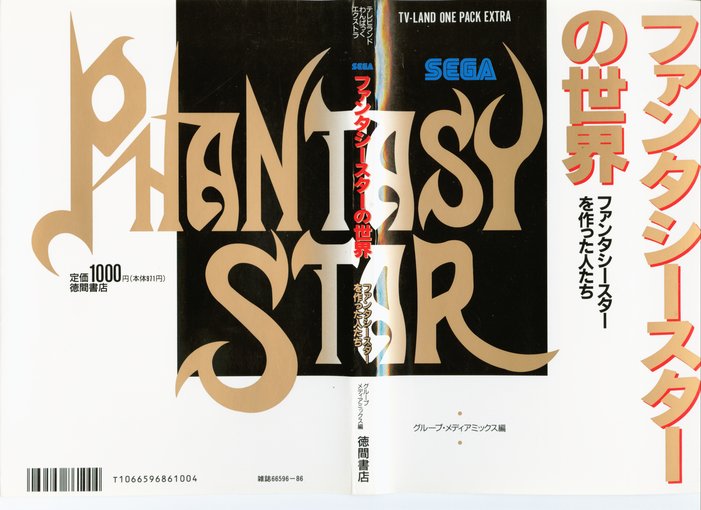 Resize Image: Half ◊ Normal ◊ Large
Image of the Day - February 01, 2011
The book The World of Phantasy Star is accompanied by this dust jacket, which wraps around the front and back cover. The covers of the book feature an identical design rendering in black, white, and gray. The glossy jacket is much more colorful with the golden classic Phantasy Star logo and red used on some Japanese text. Unfortunately, the rigidity of the spine made this somewhat difficult to scan, leading to some reflected light near the meeting of the front cover and spine.
5 Comments ◊ More Images of the Day
Details
Image Source

Text Link BBCode

Image Link BBCode

Tags