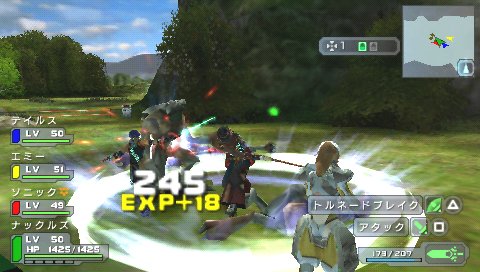 Resize Image: Half ◊ Normal ◊ Large ◊ Larger
Image of the Day - February 16, 2009
Looks like we have a late game battle screenshot from Portable this time. Look at those levels on the side - 49, 50, 51. These players should be able to deal out some serious damage!

In some ways, I am a bit annoyed by Universe and Portable's way of flashing up the amount of damage and experience gained. It is good to see that information, but it can be distracting when in the heat of battle. Sometimes I can't see an enemy for all the numbers coming up.
6 Comments ◊ More Images of the Day
Details
Image Source

Text Link BBCode

Image Link BBCode

Tags

This item has no tags.