This image has been resized to fit most screens. Use the "Normal" Resize Image control to view the image at full size.
Resize Image: Half ◊ Normal ◊ Large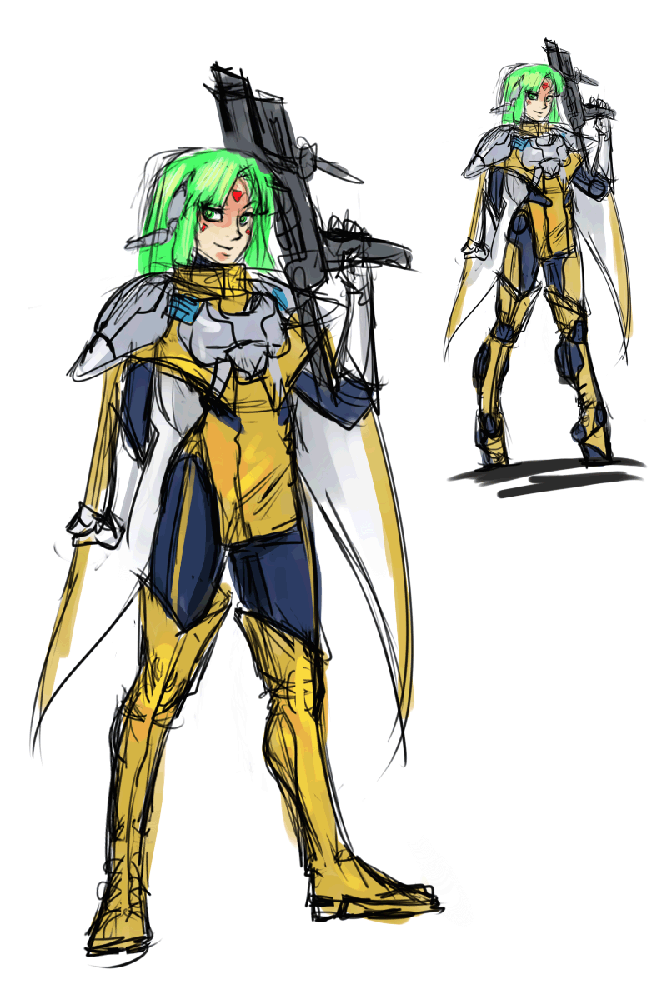 Resize Image: Half ◊ Normal ◊ Large
Posted by Ultema
Next up for old sketchydoodles is Demi.

Not as different as some of the others aside from toning down the saturation on her clothing and attempting to make it a little more congruous with the yellow stripe on her leggings. Still tiny as ever.

The upper right is another concept, a bit more 'droidy with visible hip, elbow and ankle rotation points and a kind of ballet/pony/ bubblegum crisis hard suit style foot because they are one of my personal crazy fashion favorites and if I had the money I would so buy some.

And yes, if/when I get around to Wren, he'd get the same treatment.
2 Comments ◊ View More From Ultema
Details
Related Products

Text Link BBCode

Image Link BBCode

Tags

This item has no tags.