This image has been resized to fit most screens. Use the "Normal" Resize Image control to view the image at full size.
Resize Image: Half ◊ Normal ◊ Large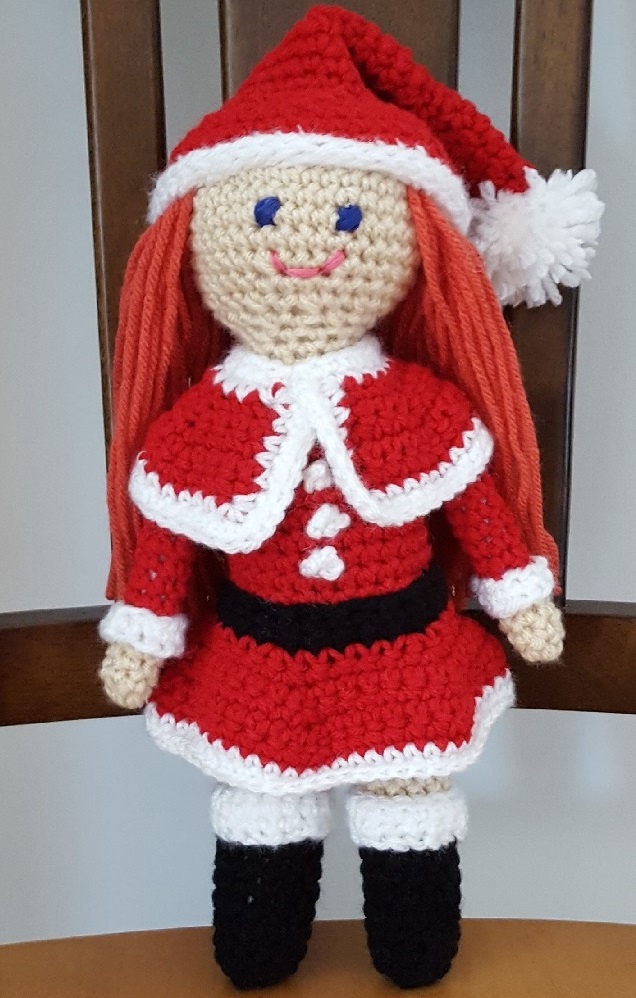 Resize Image: Half ◊ Normal ◊ Large
Posted by augmentedfourth
It's been ages since I've done one of these, but tilinelson2 and I were joking around over the holidays, and one thing led to another, and that led to a plushie being made of Mieu in her Santa-esque costume. Obviously it's based off of some of the Ozaki artwork, mostly this one. Everything is made of yarn, as always. For the first time, though, it's not 100% crochet - I thought the brim of the hat would work better as a knit i-cord, so I did it that way. (In retrospect, I should have done some of the other edging in i-cord as well for consistency, but I didn't. Oh well.)

Be good this year! Santa Mieu is watching!

14 Comments ◊ View More From augmentedfourth
Details
Related Products

Text Link BBCode

Image Link BBCode

Tags