Resize Image: Half ◊ Normal ◊ Large ◊ Larger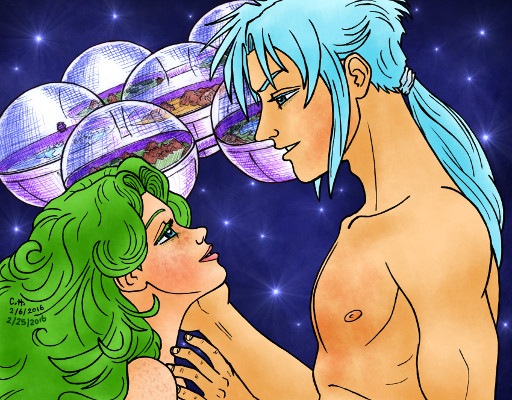 Resize Image: Half ◊ Normal ◊ Large ◊ Larger
Posted by Icecypher
I just recently realized this comes 12 months after last year's Valentine's picture.

This is the PS III couple who seems to be most liked here: Ayn and Lann.




I hope you like it.

And yes, I reused the big world-ship.



By the way, in PS III, after being married, do they go on their honey-Satellite?
23 Comments ◊ View More From Icecypher
Details
Related Products

Text Link BBCode

Image Link BBCode

Tags