Resize Image: Half ◊ Normal ◊ Large ◊ Larger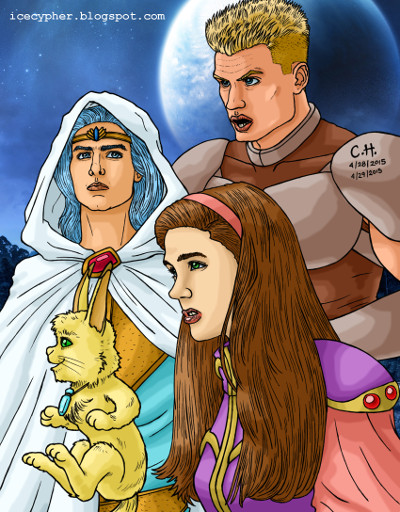 Resize Image: Half ◊ Normal ◊ Large ◊ Larger
Posted by Icecypher
Even though I already had the SEGA collection for the PSP, I bought the Sonic collection for the PS3, mostly to be able to play Phantasy Star. The PS3 is at my boyfriend's house, so I only play during some weekends.

Even so, I have reached the part of the game where I can visit Motavia and Dezolis.

Here is my first fan art for this game. I love how the game's graphics look, so I tried my best with this pic. I also want to bring some feelings of nostalgia when people see it.



Tropical night planet stock by venomxbaby.

Please visit my blog!
11 Comments ◊ View More From Icecypher
Details
Related Products

Text Link BBCode

Image Link BBCode

Tags

alicer landeel, alis landale, lutz, myau, myaw, noah, odin, phantasy star, tylon