Resize Image: Half ◊ Normal ◊ Large ◊ Larger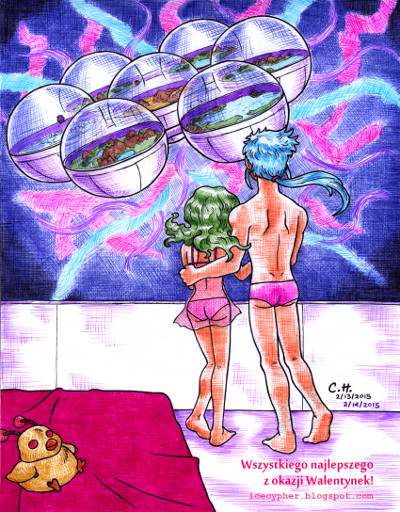 Resize Image: Half ◊ Normal ◊ Large ◊ Larger
Posted by Icecypher
Here is a pic of PS III I created for the PS group on deviantART.

Last night was kind of bad for me (not knowing if a friend of mine was fine or not for hours). The pic was already more than halfway through by then, and I decided to keep working on it as an alternative to start hitting the wall or throwing things, which would not be beneficial at all.

Now I wish I had chosen a more "friendship" and less "married love" theme for this, so I could use it as a Valentine's card for my friend (who may still be in delicate condition, but keeps checking his messages).

Anyway, here is my Valentine's pic for this year. I hope you like it. I used my new color pen set again. It is fun to create things with them.


30 Comments ◊ View More From Icecypher
Details
Related Products

Text Link BBCode

Image Link BBCode

Tags