Resize Image: Half ◊ Normal ◊ Large ◊ Larger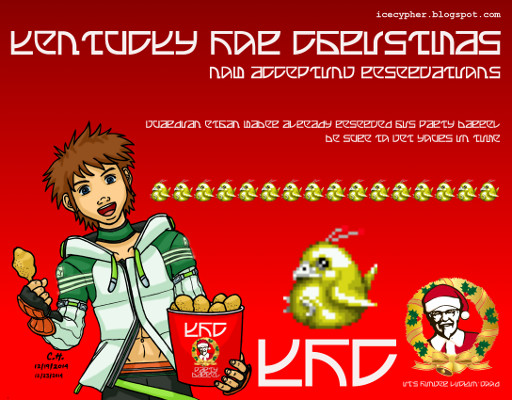 Resize Image: Half ◊ Normal ◊ Large ◊ Larger
Posted by Icecypher
Another submission for the Phantasy Star Arts monthly jams.

This time the theme was an ad the characters could get in-game (may be Holiday-themed).

I had thought of doing an ad for the cakes from the first game, but I have never seen them... But since I have played Phantasy Star Portable 2: Infinity, I know of the KFC connection.



And since KFC is big in Japan during Christmas, it seemed to fit.

I already knew I was not a good commercial designer, but I just realized I am even worse when I try to hurry and finish the pic.

29 Comments ◊ View More From Icecypher
Details
Related Products

Phantasy Star Universe

Text Link BBCode

Image Link BBCode

Tags