Resize Image: Half ◊ Normal ◊ Large ◊ Larger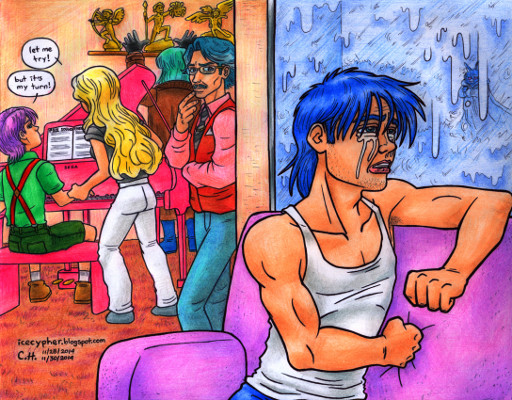 Resize Image: Half ◊ Normal ◊ Large ◊ Larger
Posted by Icecypher
I already did the Avancino/Ustvestia joke pic. Now it is time to show that perhaps he was a sensitive and caring person.

Here he is, teaching the party how to play a piano/keyboard, and he is the only one who notices that Yousis/Rolf went away from the group to cry for the loss of his friend.

This pic is for the monthly Phantasy Star Jam at deviantART. This month we had to show what the our chosen characters did (indoors) on a rainy day.
14 Comments ◊ View More From Icecypher
Details
Related Products

Text Link BBCode

Image Link BBCode

Tags