Resize Image: Half ◊ Normal ◊ Large ◊ Larger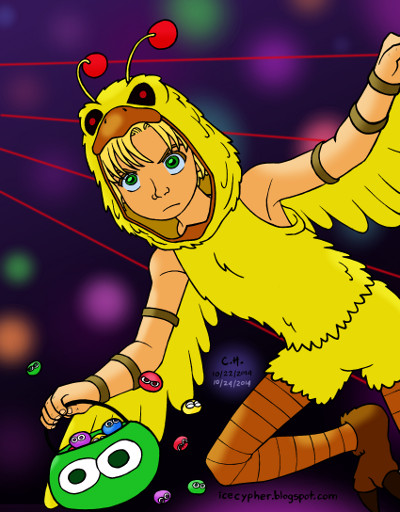 Resize Image: Half ◊ Normal ◊ Large ◊ Larger
Posted by Icecypher
My first Rudy Ashley (Chaz) pic.

I have not played PS IV yet, but when I had the challenge of drawing a PS character dressed up for Halloween, I had two choices: drawing young Yousis/Rolf, Huey/Hugh and Kainz/Kain, or drawing Rudy/Chaz.

I would have loved the first option, but I knew I would not have time to do it justice, so I went with the simpler choice. Even so, I thought I would not finish in time (before month's end). But I took some time free from my other pics and used a very simple coloring style, so here it is.



I hope you like it. This is Rudy at around 9-12. He stole those Puyo Puyo candies.

8 Comments ◊ View More From Icecypher
Details
Related Products

Text Link BBCode

Image Link BBCode

Tags