This image has been resized to fit most screens. Use the "Normal" Resize Image control to view the image at full size.
Resize Image: Half ◊ Normal ◊ Large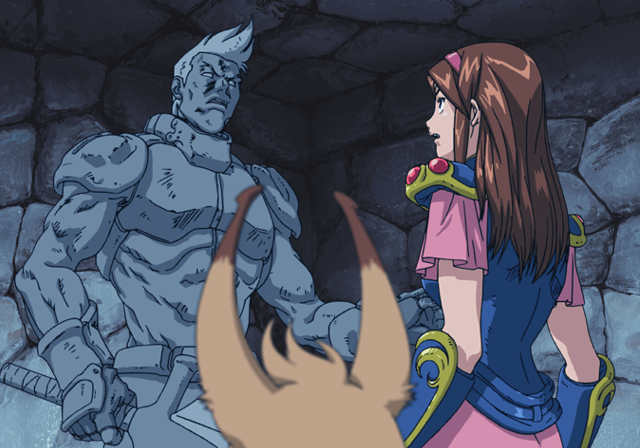 Resize Image: Half ◊ Normal ◊ Large
Image of the Day - June 22, 2012
After rescuing Myau from an inglorious life as a pet on Motavia, Alis journeys back to Palma with the Musk Cat. Returning to the cave located south of the twin cities, the daring duo quickly fight through stronger concentrations of monsters to find poor, petrified Odin still standing in corner near a hidden door. Alis seems shocked to learn that this statue is actually the man her brother suggested as an ally against Lassic.

Oddly, it seems Odin has been able to move even in his rocky condition. At least, his arms are in a different position than in another recent image we have seen. Someone in the art department wasn't paying very close attention on one of these images.
1 Comments ◊ More Images of the Day
Details
Image Source

Text Link BBCode

Image Link BBCode

Tags