This image has been resized to fit most screens. Use the "Normal" Resize Image control to view the image at full size.
Resize Image: Half ◊ Normal ◊ Large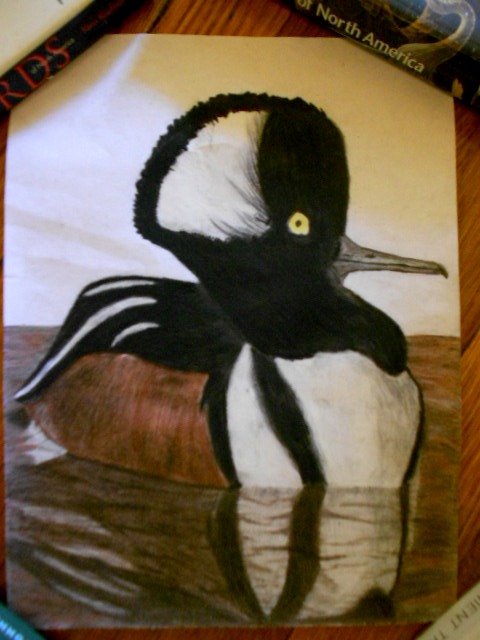 Resize Image: Half ◊ Normal ◊ Large
Posted by Wolf Bird
New drawing, this time a (male) Hooded Merganser on water. After finishing it and doing a reflection water, I'm think I'm pretty pleased with it. Sure, I can definitely do better, but that'll come with more practice with reflections on water. Which was half the point of this one...practicing reflections. So yeah, there it is. These are goofy looking critters, with their large rounded crests - some ornithologists describe it as clownish. Granted, only male birds have one for display purposes, the female birds are much more drab with smaller crests.
3 Comments ◊ View More From Wolf Bird
Details
Text Link BBCode

Image Link BBCode

Tags