This image has been resized to fit most screens. Use the "Normal" Resize Image control to view the image at full size.
Resize Image: Half ◊ Normal ◊ Large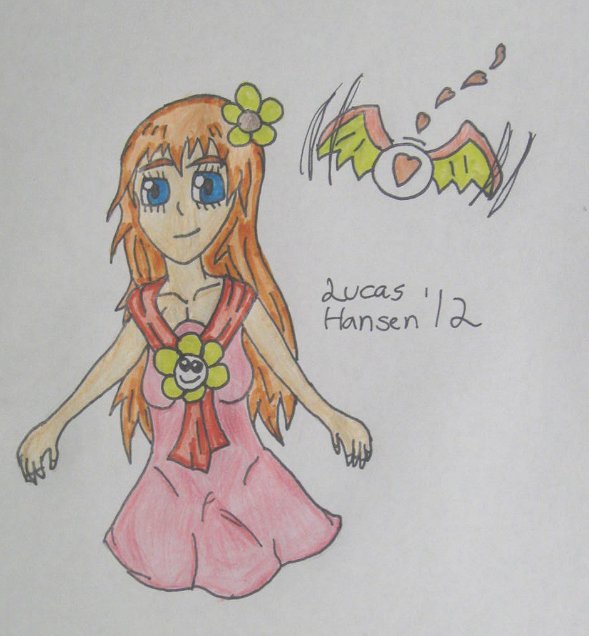 Resize Image: Half ◊ Normal ◊ Large
Posted by Lucas
Well the last drawing I did of her last month technically wasn't her...well it was but it wasn't. Anyway something new this time around, she's got a new dress, which most likely won't be a staple change, just an experiment, she looks kinda weird without her plain white dress that's for sure. But I think this one makes her look a little prettier If I do say so myself.

Also this is the first time I've ever drawn JooJoo in a picture without Autumn. His thoughts should be obvious, can't say he's missing Autumn at the moment anyway lol. Enjoy!
8 Comments ◊ View More From Lucas
Details
Text Link BBCode

Image Link BBCode

Tags