This image has been resized to fit most screens. Use the "Normal" Resize Image control to view the image at full size.
Resize Image: Half ◊ Normal ◊ Large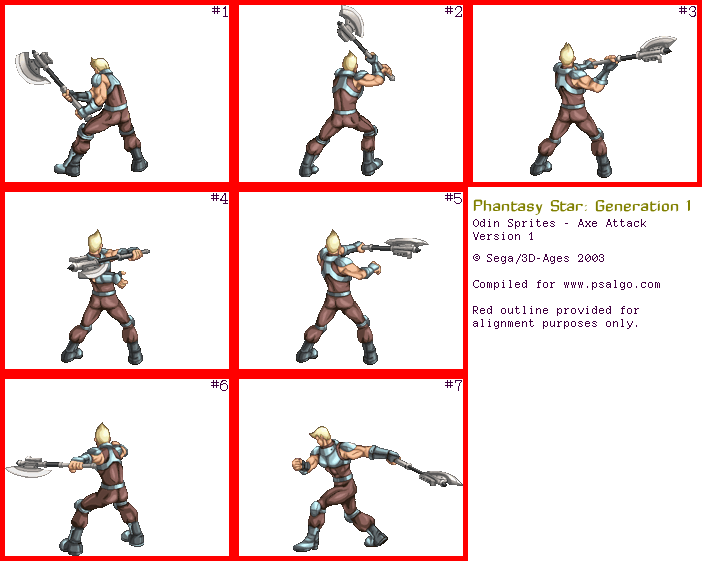 Resize Image: Half ◊ Normal ◊ Large
Image of the Day - April 09, 2012
One of the great things about Phantasy Star generation 1 is that it is largely a sprite based game, just like the original game used as a basis for this remake. That means that not only can we have some great cutscene shots, but we can also have a few sprite sheets for attack animations. Our first such collage features the frames of Odin's axe attack. Odin has the most varied selection of weapons in the game, but he starts out with a basic axe like this one. Wielding this deadly weapon in one hand, he swings in a wide horizontal arc that deals a devastating wound to a single enemy.

For the next few weeks, our Featured Images will include a look at some sheets I have assembled from the game. I can't promise a complete selection of sheets, as there are some issues that make that difficult. That will be discussed somewhat next week, when we look at Myau's tusk attack.
8 Comments ◊ More Images of the Day
Details
Image Source

Text Link BBCode

Image Link BBCode

Tags