This image has been resized to fit most screens. Use the "Normal" Resize Image control to view the image at full size.
Resize Image: Half ◊ Normal ◊ Large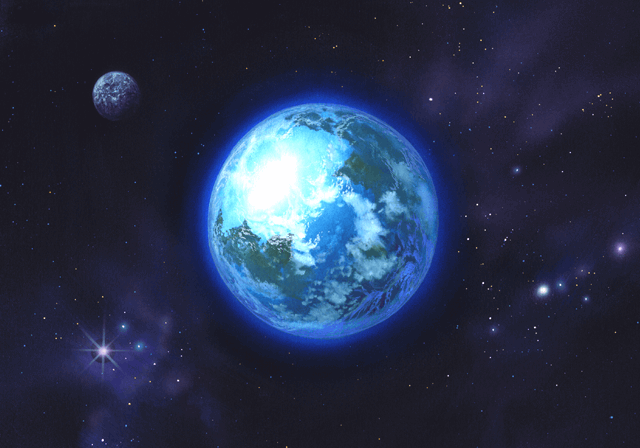 Resize Image: Half ◊ Normal ◊ Large
Image of the Day - March 28, 2012
After visiting Motavia or Dezoris, Alis will find her adventure taking her back to her home world on more than one occasion. She is a native of this temperate planet, Palma. Palma's updated view from space reflects the type of terrain seen when exploring the world: continents covered with green, separated by clear blue seas. Even the occasional hint of volcanic activity is represented in the southern area. The cloud cover even fits and can be seen during battles. A single lonely moon orbits, perhaps hinting at the future presence of Gaila for Phantasy Star generation 2.
12 Comments ◊ More Images of the Day
Details
Image Source

Text Link BBCode

Image Link BBCode

Tags