This image has been resized to fit most screens. Use the "Normal" Resize Image control to view the image at full size.
Resize Image: Half ◊ Normal ◊ Large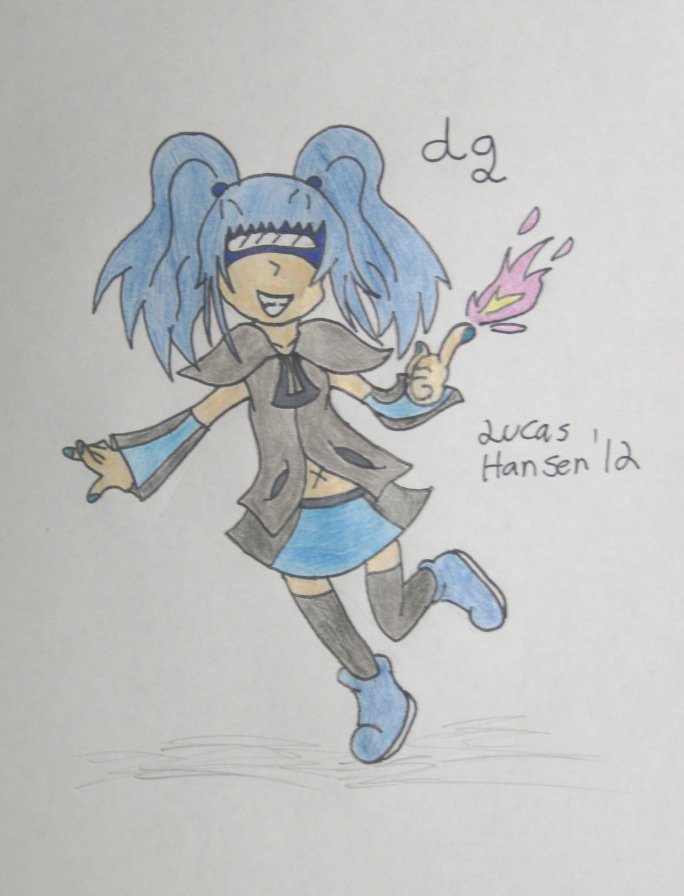 Resize Image: Half ◊ Normal ◊ Large
Posted by Lucas
I haven't had too much time for drawing this past month thanks to so many new houses going up which all require painting. There is going to be an even higher demand in the near future thank to the ones which were destroyed during that unfortunate tornado as well.

I did however get a chance to produce something quick and simple a few days ago though. I was mainly focusing on getting my pose right for this one and her fingers. When you compare this one to the first chibi drawing I did of DG she's come a (very) long way. I decided to leave out her head antenna in this drawing as I made her pigtails to dominant so they would have been barely visible behind them anyway.

Considering the rather distressed and bland mood of my city recently, I felt this drawing was fun too look at, also I created her as a character that loves life and everything that comes with it which just made this drawing even more special to me. Enjoy!

-------
PS: I've currently got a sketch of Alpha in progress as well (I'm mainly focussing on character posing at this stage), dunno when I'll be uploading that at the moment however.
7 Comments ◊ View More From Lucas
Details
Text Link BBCode

Image Link BBCode

Tags