This image has been resized to fit most screens. Use the "Normal" Resize Image control to view the image at full size.
Resize Image: Half ◊ Normal ◊ Large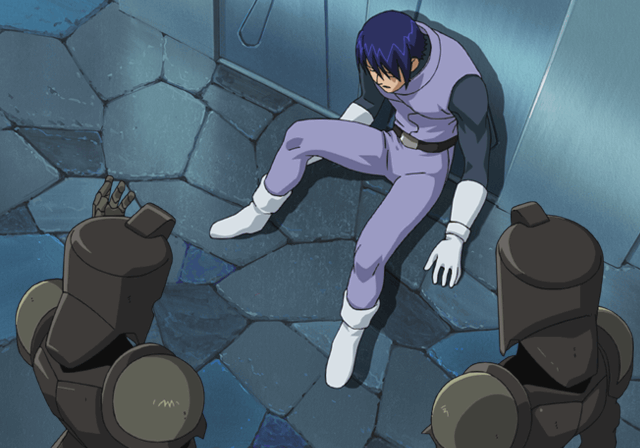 Resize Image: Half ◊ Normal ◊ Large
Image of the Day - February 27, 2012
As Phantasy Star generation 1 opens, the first cutscene relates the fate of Nero. It begins with this still, where we can see Nero slumped against a building. Two soldiers have dropped him here, after beating him for nosing around in the business of King Lassic. The guards are wearing a dark gray armor, which does not match the gear worn by the soldiers stationed in Camineet and nearby areas. It suggests they might be from a different branch of Lassic's forces. Nero and his full body suit both look to be in rather good condition, not reflecting the serious nature of his injuries. This is a stark contrast to the original and Deluxe Edition remake, where he was covered in blood and his shirt appeared to be ripped open.
6 Comments ◊ More Images of the Day
Details
Image Source

Text Link BBCode

Image Link BBCode

Tags