This image has been resized to fit most screens. Use the "Normal" Resize Image control to view the image at full size.
Resize Image: Half ◊ Normal ◊ Large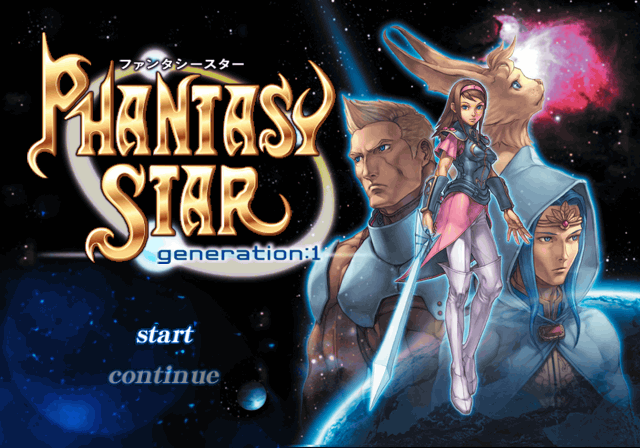 Resize Image: Half ◊ Normal ◊ Large
Image of the Day - February 24, 2012
After getting past the introductory title screen, we arrive at last to the main title screen. This one is clearly based on that of the original Master System game. Our heroine Alis once again floats on a field of stars to the right, while the game logo and starting options bring our eyes to the left. Even before beginning to play, the enhancements we can expect to see are foreshadowed by the addition of Alis' companions. All three are given larger roles in the adventure to come.
6 Comments ◊ More Images of the Day
Details