This image has been resized to fit most screens. Use the "Normal" Resize Image control to view the image at full size.
Resize Image: Half ◊ Normal ◊ Large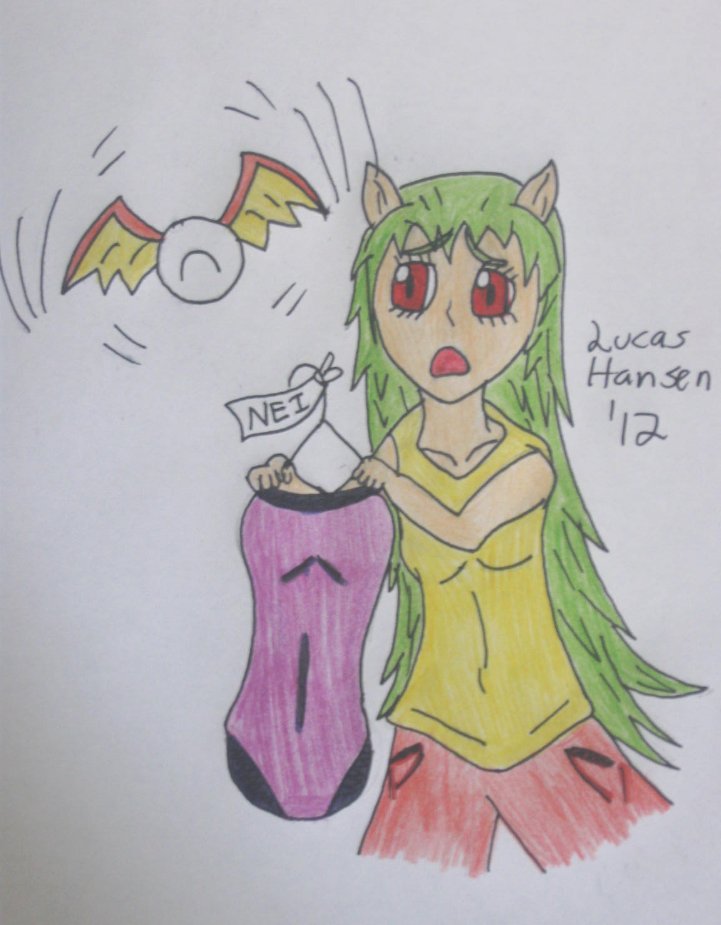 Resize Image: Half ◊ Normal ◊ Large
Posted by Lucas
Okay first thing first, Happy New Year to everybody; I'm day a late in Australia, thanks to our time zone. I went for a comedic picture this time around to start the year off in a good mood. Autumn's clothing is also sharing the same colour-scheme as JooJoo. I had the usual hand problems, I never quite get them right in any of my drawings unfortunately.



I'll let the drawing speak for itself and kudos to any members who wish to do a caption in their comments of what the characters may be thinking in this situation. That would be interesting.

4 Comments ◊ View More From Lucas
Details
Text Link BBCode

Image Link BBCode

Tags