Resize Image: Half ◊ Normal ◊ Large ◊ Larger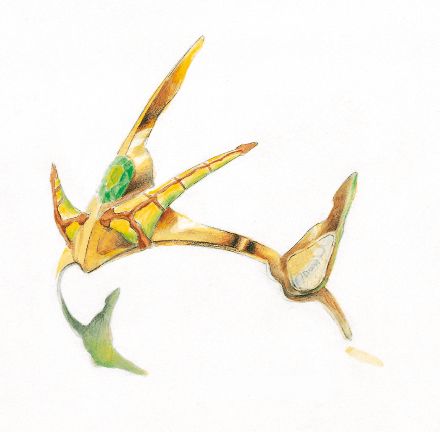 Resize Image: Half ◊ Normal ◊ Large ◊ Larger
Image of the Day - December 16, 2011
There are two major variations of protective headgear for women in Phantasy Star III. Crowns are one of them, which is fitting since most of the female party members are princesses. Oddly enough, Lena can wear crowns, but never has the opportunity because they first become available in the second generation. It is a wonder that such a thin object could provide much in the way of defense. Perhaps that green jewel has some magical qualities?
6 Comments ◊ More Images of the Day
Details
Image Source

Related Products

Text Link BBCode

Image Link BBCode

Tags

This item has no tags.