This image has been resized to fit most screens. Use the "Normal" Resize Image control to view the image at full size.
Resize Image: Half ◊ Normal ◊ Large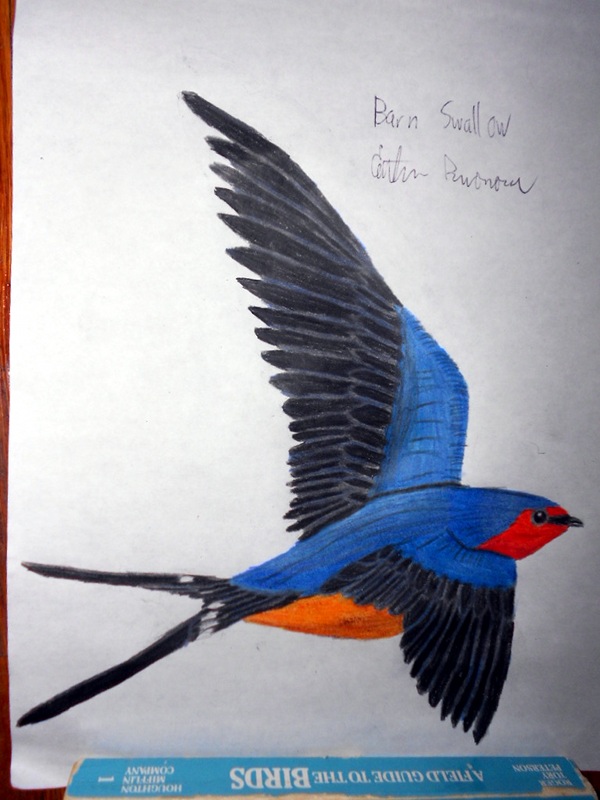 Resize Image: Half ◊ Normal ◊ Large
Posted by Wolf Bird
Second one tonight.

This little guy is a Barn Swallow, in flight. And boy, I'm quite happy with how this one turned out. This is colored pencil, and metallic colored pencil on the back and wings with the blue. Not much to say here...but I love using metallic colored pencils. I'll probably start drawing more birds with iridescence just to use my metallic pencils more! If I have any criticism for myself, it's that I wish some of the detail was a bit sharper on the wings and beak. I drew in detail lines, but when I was coloring in, I got a bit sloppy and a lot of it got covered and blended in.
4 Comments ◊ View More From Wolf Bird
Details
Text Link BBCode

Image Link BBCode

Tags