This image has been resized to fit most screens. Use the "Normal" Resize Image control to view the image at full size.
Resize Image: Half ◊ Normal ◊ Large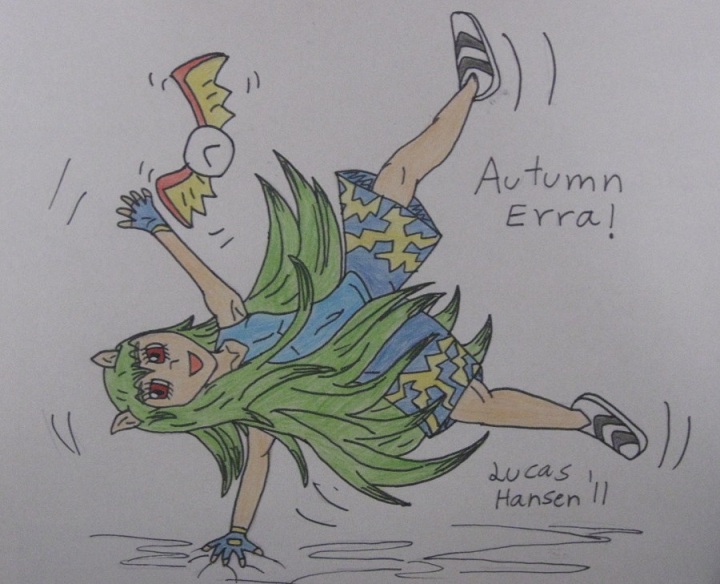 Resize Image: Half ◊ Normal ◊ Large
Posted by Lucas
Okay my last drawing of her for the year. Went by quickly didn't it? I still remember the first drawing of her I did this year in January, so I went back and looked at it (I then laughed at it, it's terrible

). I wanted my final piece to bring out the exact essence of Autumn as a character I personally think this drawing did just that.

I'd also like to thank all the awesome members of this community for their feedback on all my original Phantasy Star characters. You all know who you are and I appreciate all of the opinions and thoughts I've received.

I'm also quite happy with the positive feedback I've received for DG as well who I created at the beginning of the year to take my fan-fiction series in a new direction. So thanks everyone.



If all goes well we may see Autumn again early next year.

7 Comments ◊ View More From Lucas
Details
Text Link BBCode

Image Link BBCode

Tags