This image has been resized to fit most screens. Use the "Normal" Resize Image control to view the image at full size.
Resize Image: Half ◊ Normal ◊ Large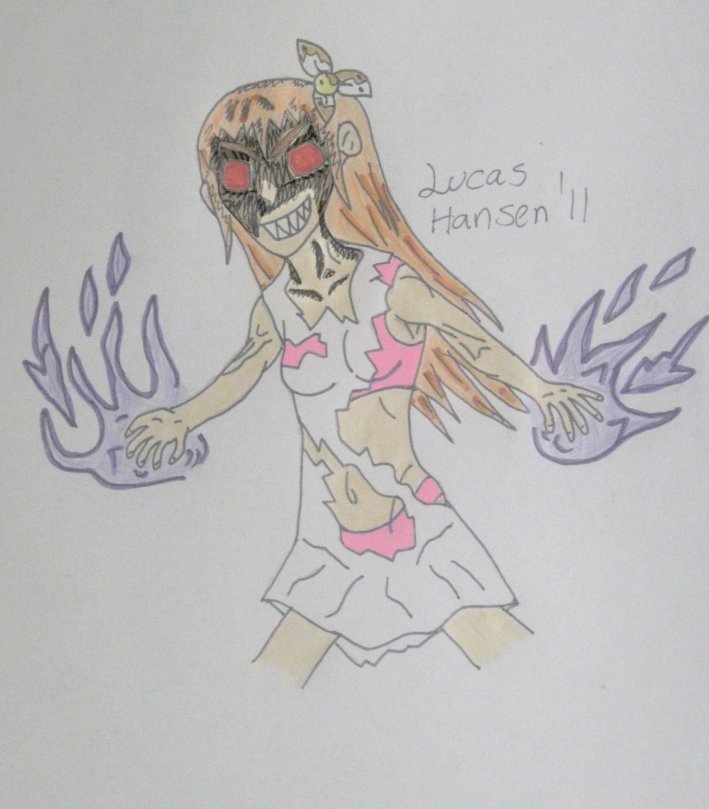 Resize Image: Half ◊ Normal ◊ Large
Posted by Lucas
Another fan-fic drawing of mine. This is a drawing of what Elisa looks like after her body has been possessed by the Profound Darkness against her will. Her face is also shrouded in darkness and her once blue eyes are now blood red, accompanied by a maw of fangs. She's not a force to mess with in this state. Simply by clicking her fingers she can snap necks; hence why it took a god (Re-Faze) to remove the monstrous force from her body.

This is what she looked like before her possession to refresh your memory. It's also a new drawing.
8 Comments ◊ View More From Lucas
Details
Text Link BBCode

Image Link BBCode

Tags