This image has been resized to fit most screens. Use the "Normal" Resize Image control to view the image at full size.
Resize Image: Half ◊ Normal ◊ Large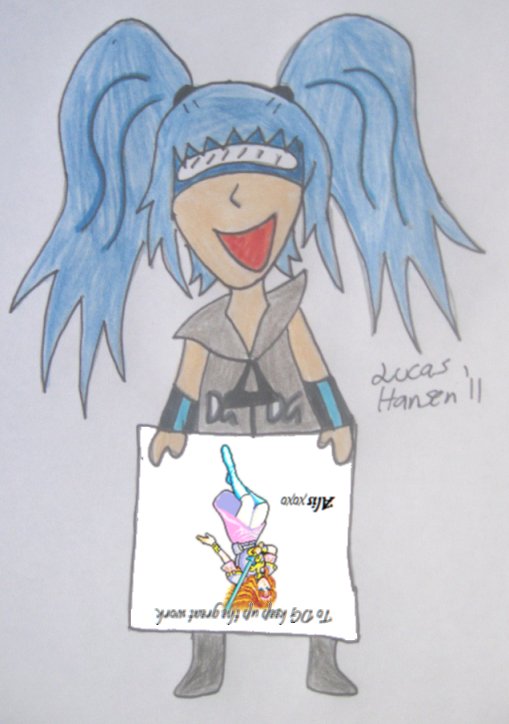 Resize Image: Half ◊ Normal ◊ Large
Posted by Lucas
Something a little different this time around. It's not the first time I've done chibi drawings for my characters either. This is just the first time I'm posting one. For those who don't know what a chibi is: it's often a an adult or teenage character drawn child-like with exaggerated features usually the head and eyes. Chibis are often done for comedic purposes and are popular within anime and manga. I think that's a suitable explanation off the top of my head.



For those of you who want to know what it says on DG's poster: To DG keep up the great work. Alis xoxo. She got an autograph from Alis Landale

Enjoy!
5 Comments ◊ View More From Lucas
Details
Text Link BBCode

Image Link BBCode

Tags