This image has been resized to fit most screens. Use the "Normal" Resize Image control to view the image at full size.
Resize Image: Half ◊ Normal ◊ Large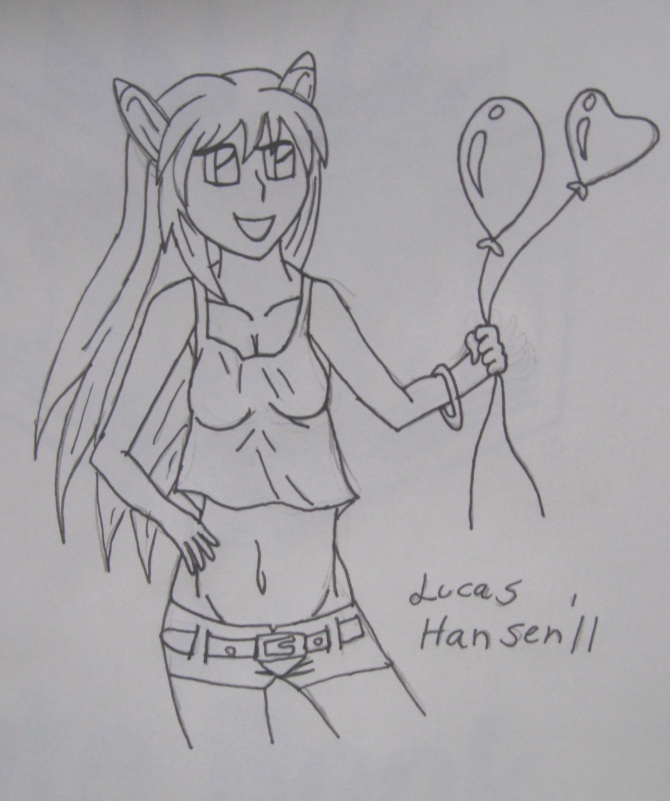 Resize Image: Half ◊ Normal ◊ Large
Posted by Lucas
It's been very long time since I've done a drawing for Rika. I had a few done ages ago, I just never got around to uploading them and I can't find them now so I thought it would be good to start fresh with her.

I was tired of seeing her in her usual PSIV battle leotard so I dressed her somewhat modern and casual. I had the image in mind of her being at a festival or something hence the balloons. Also as much as I don't say it any more she still is my favourite Phantasy Star gal. I may colour it someday. Hope you all like.
6 Comments ◊ View More From Lucas
Details
Related Products

Text Link BBCode

Image Link BBCode

Tags