This image has been resized to fit most screens. Use the "Normal" Resize Image control to view the image at full size.
Resize Image: Half ◊ Normal ◊ Large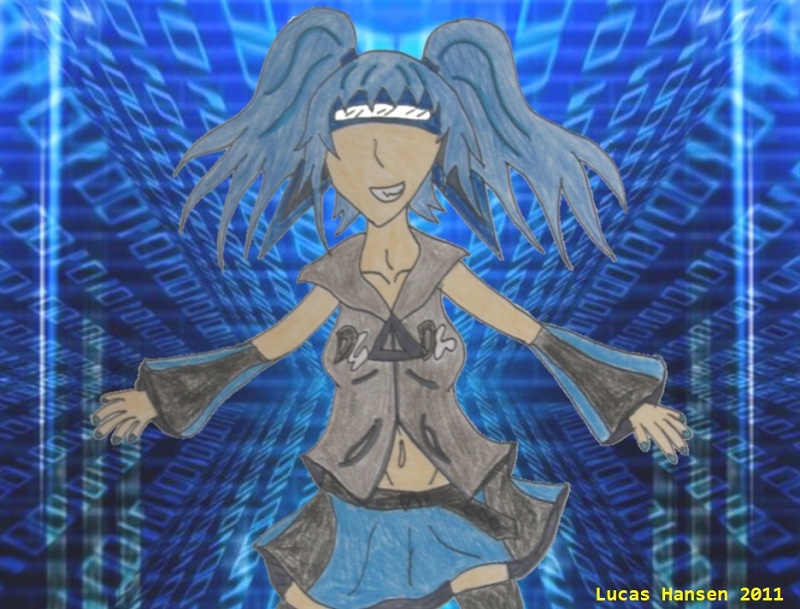 Resize Image: Half ◊ Normal ◊ Large
Posted by Lucas
Was meant to upload this last week...



I have to say each time I draw her in particular I think she gets better. Even more so than my other original characters. She's basically the outcome of an information clash between Hapsby and Motherbrain, creating a totally different and unique digital life-form, with the desire to learn and interact with nearly everything and anything she comes across.

Also here (at the bottom of the page) is my very first drawing of her so you can compare her from then to now if you wish. Not sure why I never submitted that one to the gallery actually.
3 Comments ◊ View More From Lucas
Details