This image has been resized to fit most screens. Use the "Normal" Resize Image control to view the image at full size.
Resize Image: Half ◊ Normal ◊ Large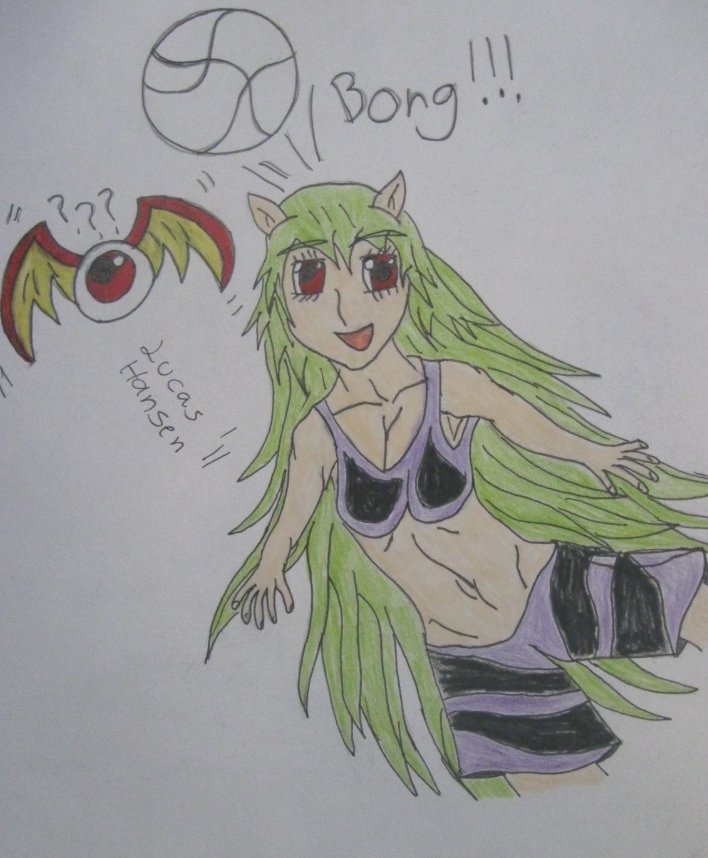 Resize Image: Half ◊ Normal ◊ Large
Posted by Lucas
Well it's been three-months again since I've drawn her. Seems like a ritual almost

. I wanted to go for an action scene this time around instead of a usual standing or sitting drawing which I mostly do. I thought her head-butting a volley-ball went well with her active personality, something she'd definitely do.

JooJoo (the Owlbear) seems rather confused that Autumn is playing the game with her head and not her hands. So enjoy, it's meant to be a fun picture!

4 Comments ◊ View More From Lucas
Details