This image has been resized to fit most screens. Use the "Normal" Resize Image control to view the image at full size.
Resize Image: Half ◊ Normal ◊ Large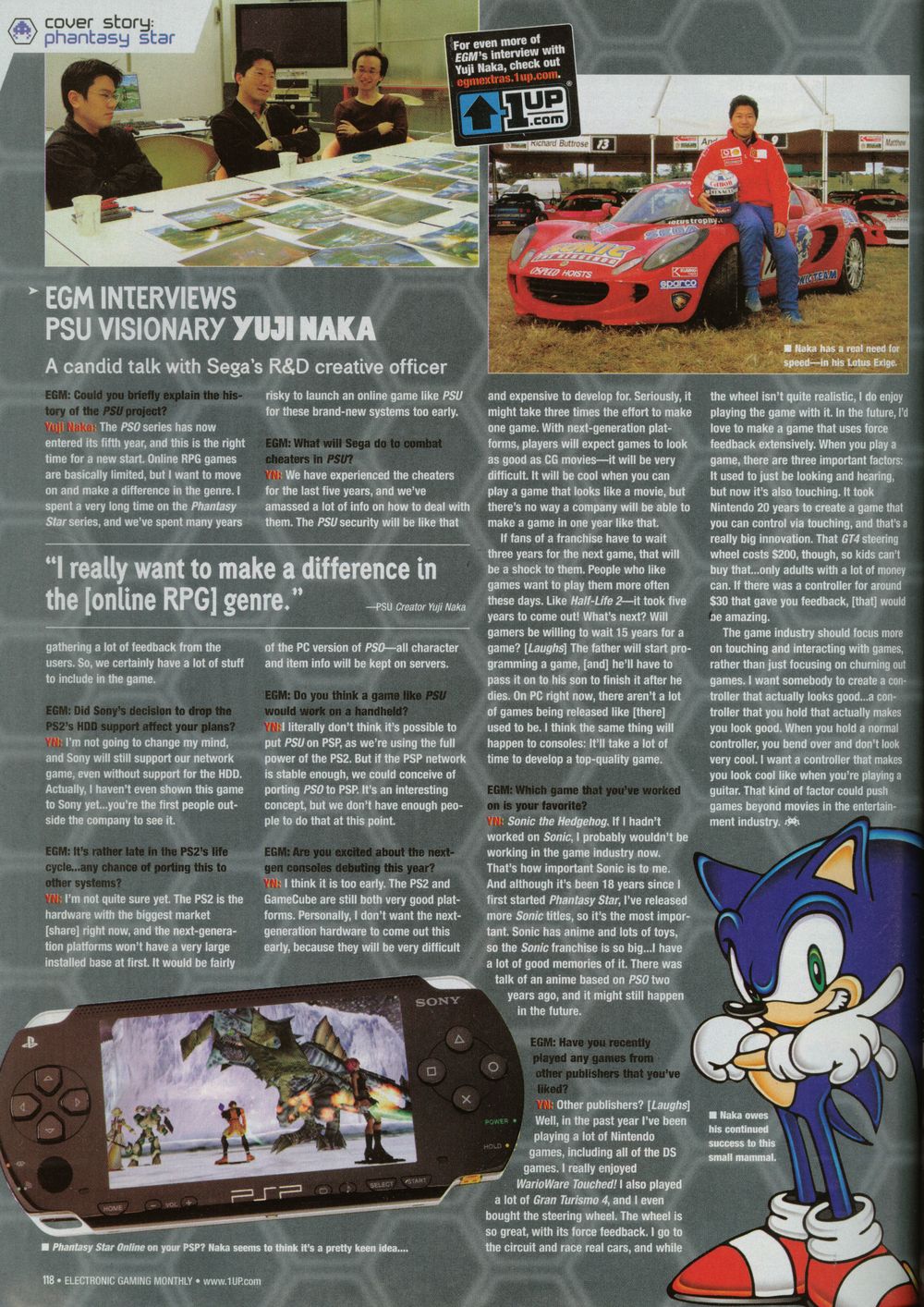 Resize Image: Half ◊ Normal ◊ Large
Image of the Day - June 07, 2011
Electronic Gaming Monthly 191's Phantasy Star coverage continued beyond the Phantasy Star Universe preview article. Following that article was an interview with Yuji Naka, the programmer for Phantasy Star who went on to oversee the Phantasy Star Online and Phantasy Star Universe projects. While the interview focuses mostly on Naka, with a large section dealing on his opinions of the state of game development, it also reveals some interesting tidbits about Phantasy Star Universe and games that would follow. Electronic Gaming Monthly was the first group outside of Sega to see any details from Phantasy Star Universe. Phantasy Star Portable might have even been born thanks to one of the the interview questions.

The article also promises an extended version, accessible on the 1UP website. As of this writing, that article is still available. Check it out for more of Naka's thoughts.
0 Comments ◊ More Images of the Day
Details
Image Source

Related Products

Phantasy Star Universe

Text Link BBCode

Image Link BBCode

Tags