This image has been resized to fit most screens. Use the "Normal" Resize Image control to view the image at full size.
Resize Image: Half ◊ Normal ◊ Large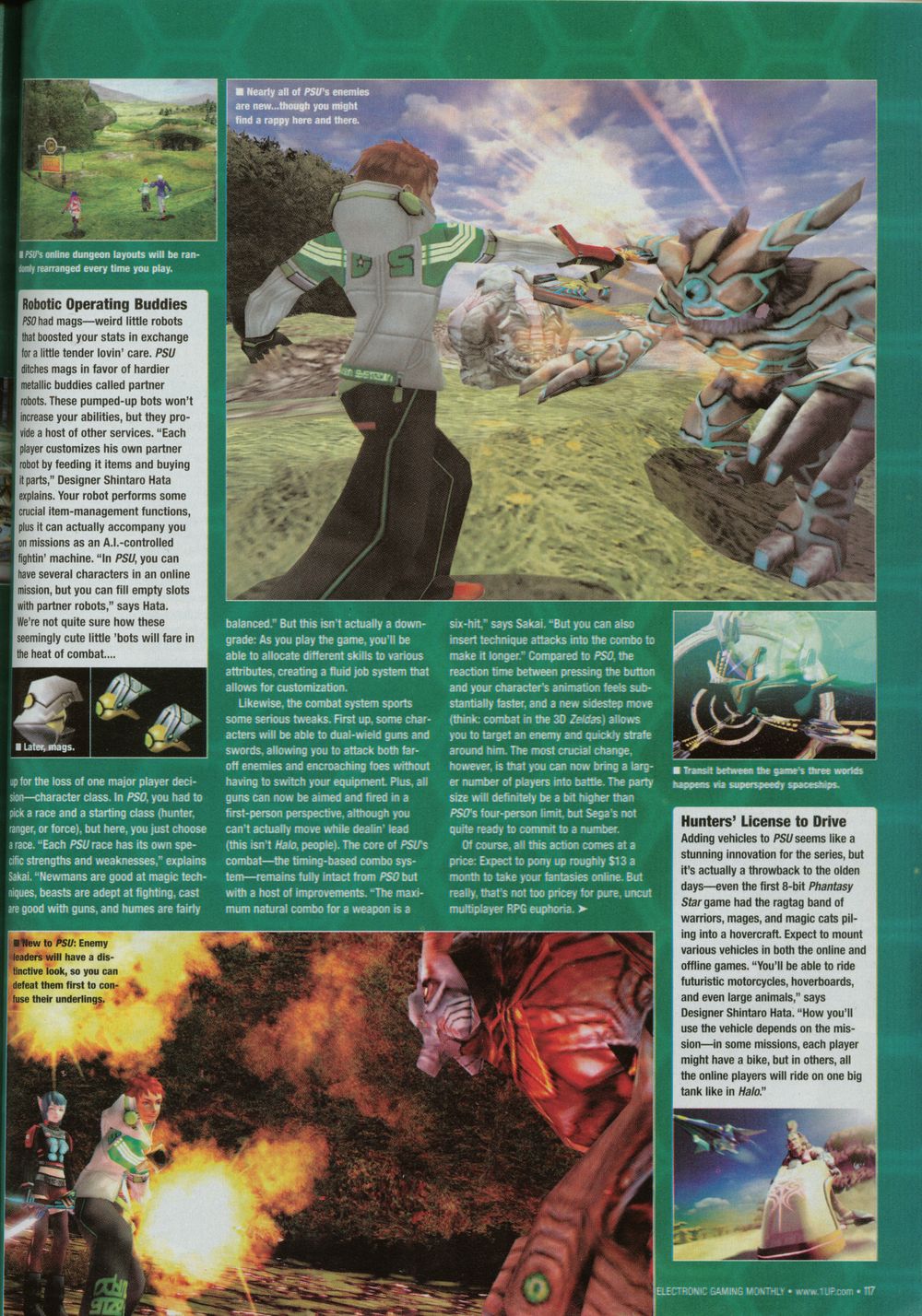 Resize Image: Half ◊ Normal ◊ Large
Image of the Day - June 06, 2011
The final page of the Phantasy Star Universe preview in Electronic Gaming Monthly 191 continues to discuss the online aspects of the game. The strengths of each character race, the leveling system, and combat are all covered here. The insets introduce changes in elements returning from previous games: vehicles and the replacement of Phantasy Star Online MAGs. The large screen shot at the bottom would appear to be a different angle on the double page slash that opened the preview back on pages 112 and 113.
4 Comments ◊ More Images of the Day
Details
Image Source

Related Products

Phantasy Star Universe

Text Link BBCode

Image Link BBCode

Tags