This image has been resized to fit most screens. Use the "Normal" Resize Image control to view the image at full size.
Resize Image: Half ◊ Normal ◊ Large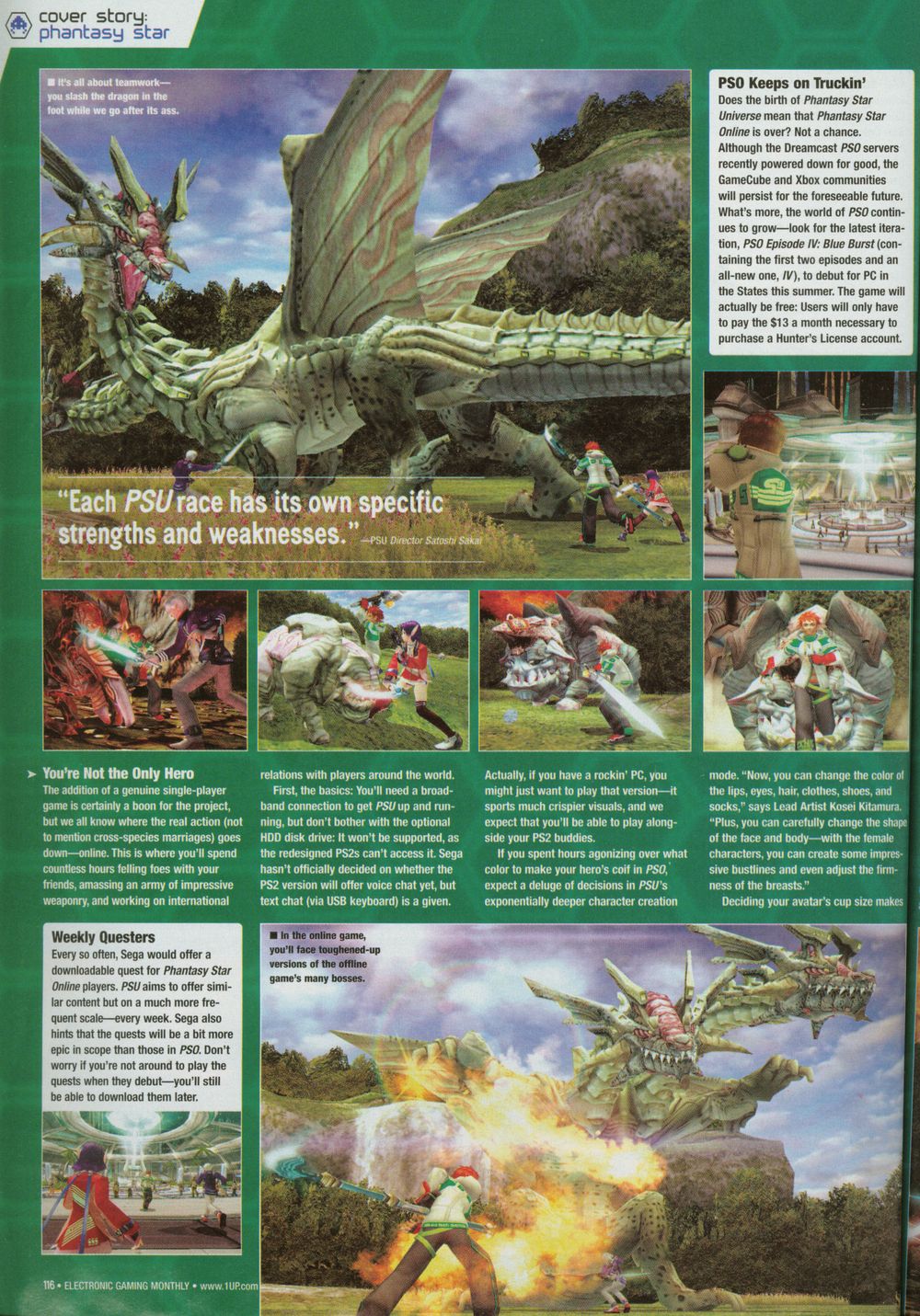 Resize Image: Half ◊ Normal ◊ Large
Image of the Day - June 05, 2011
The online gameplay is the focus of page 116 of Electronic Gaming Monthly 191's preview of Phantasy Star Universe. Even though the text speaks a little of character creation, the screen shots continue to focus on a character with the design of Ethan Waber. The dragon boss pictured is now a two headed variant. The return of online quests, with the intention to have more of them than Phantasy Star Online, is presented near the page bottom. Phantasy Star Online also gets a shout out in an upper corner, with the announcement of a then pending release of Phantasy Star Online Blue Burst.
4 Comments ◊ More Images of the Day
Details
Image Source

Related Products

Phantasy Star Universe

, Phantasy Star Online Blue Burst

Text Link BBCode

Image Link BBCode

Tags