This image has been resized to fit most screens. Use the "Normal" Resize Image control to view the image at full size.
Resize Image: Half ◊ Normal ◊ Large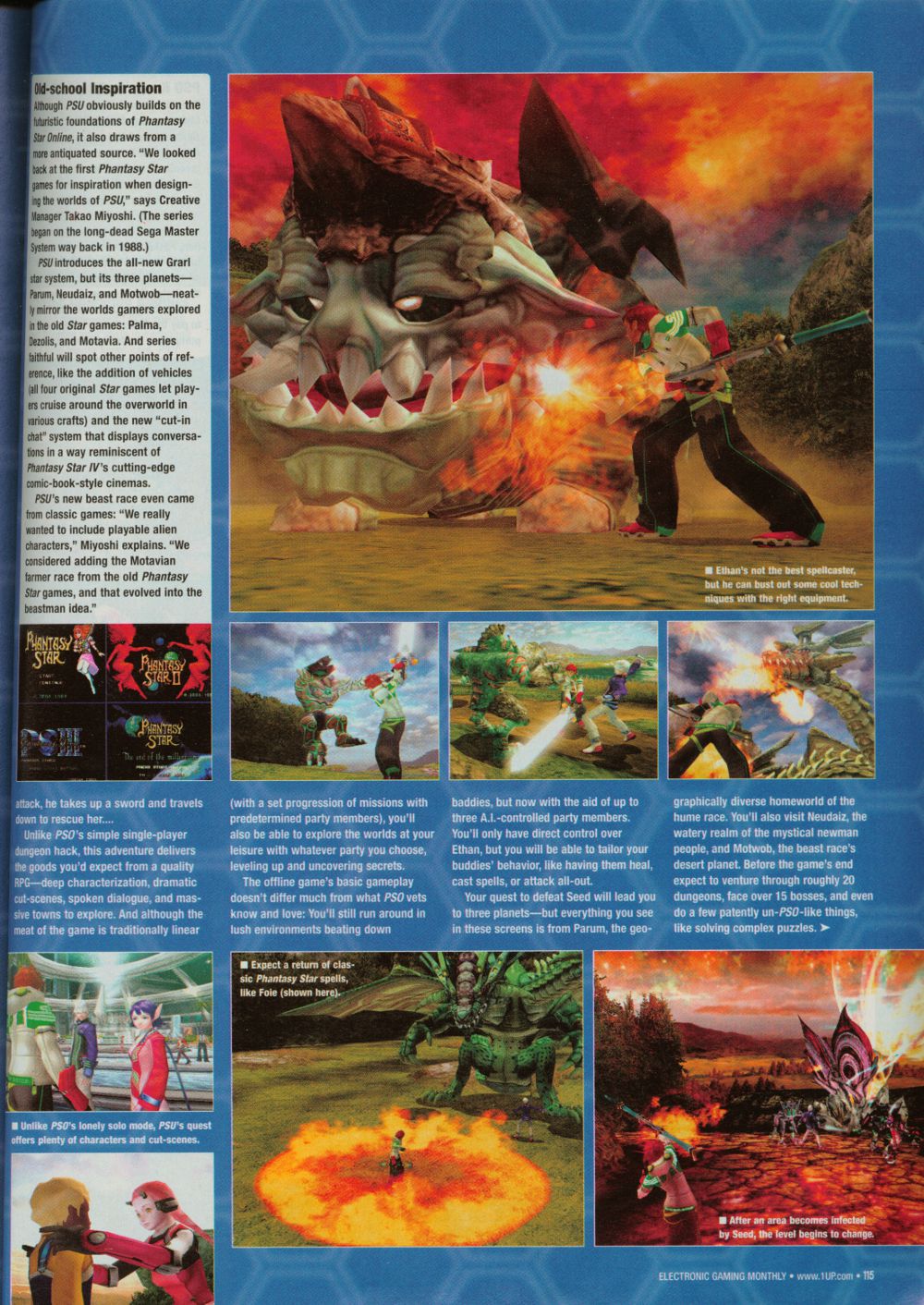 Resize Image: Half ◊ Normal ◊ Large
Image of the Day - June 04, 2011
The preview of Phantasy Star Universe offline continues on page 115 of Electronic Gaming Monthly 191. An inset in the upper left reveals that the developers looked back to the original series for some inspiration in this game. Some of the screen shots highlight the return of techniques, while others reveal more of the game's monster population or give alternate views of the dragon boss introduced on the previous page. The influence of the alien Seed on game maps also appears.
3 Comments ◊ More Images of the Day
Details
Image Source

Related Products

Phantasy Star Universe

Text Link BBCode

Image Link BBCode

Tags