This image has been resized to fit most screens. Use the "Normal" Resize Image control to view the image at full size.
Resize Image: Half ◊ Normal ◊ Large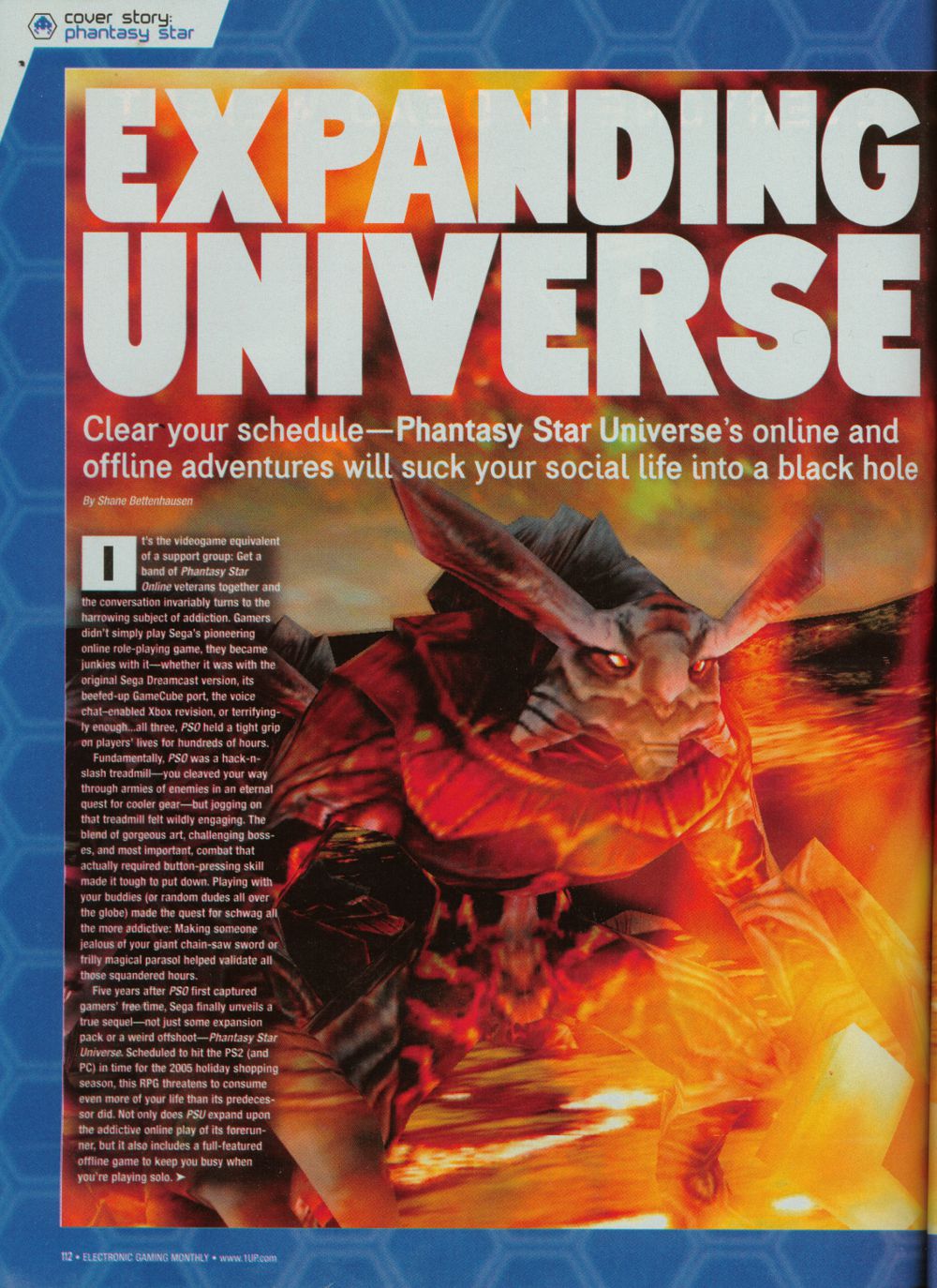 Resize Image: Half ◊ Normal ◊ Large
Image of the Day - June 01, 2011
Electronic Gaming Monthly's first preview of Phantasy Star Universe begins here, with the first page of a double page slash shot. The background screen shot, depicting Ethan Waber facing off against a foe, spans both this and the next page. The introductory text serves to remind old fans, and introduce newer gamers, to the nature of Phantasy Star Online. Unfortunately, the text on this particular page is somewhat blurry in the magazine. Later pages from the article did not have that problem.
1 Comments ◊ More Images of the Day
Details
Image Source

Related Products

Phantasy Star Universe

Text Link BBCode

Image Link BBCode

Tags