This image has been resized to fit most screens. Use the "Normal" Resize Image control to view the image at full size.
Resize Image: Half ◊ Normal ◊ Large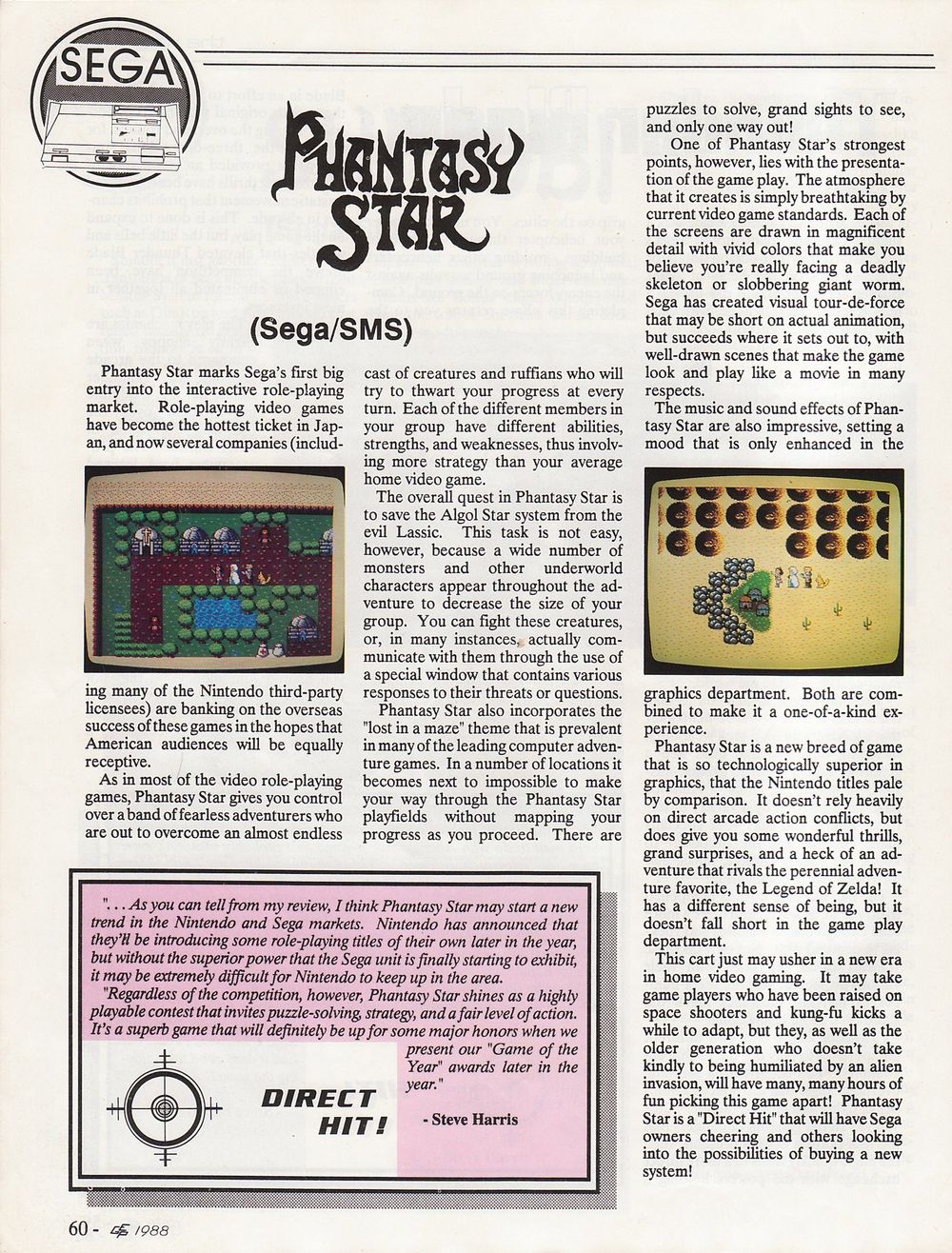 Resize Image: Half ◊ Normal ◊ Large
Image of the Day - May 30, 2011
It is difficult to find early reviews for the original Phantasy Star, but one such article resides in the rare fourth issue of Electronic Game Player, a precursor to the more famous Electronic Gaming Monthly. The game is given a glowing review by the founder of both magazines, Steve Harris. Sadly, his prediction about inclusion in the magazine's awards did not come true. Electronic Game Player was canceled after this issue, before any awards could be considered.
1 Comments ◊ More Images of the Day
Thanks to Retromags for this scan.
Details
Image Source

Text Link BBCode

Image Link BBCode

Tags

This item has no tags.