This image has been resized to fit most screens. Use the "Normal" Resize Image control to view the image at full size.
Resize Image: Half ◊ Normal ◊ Large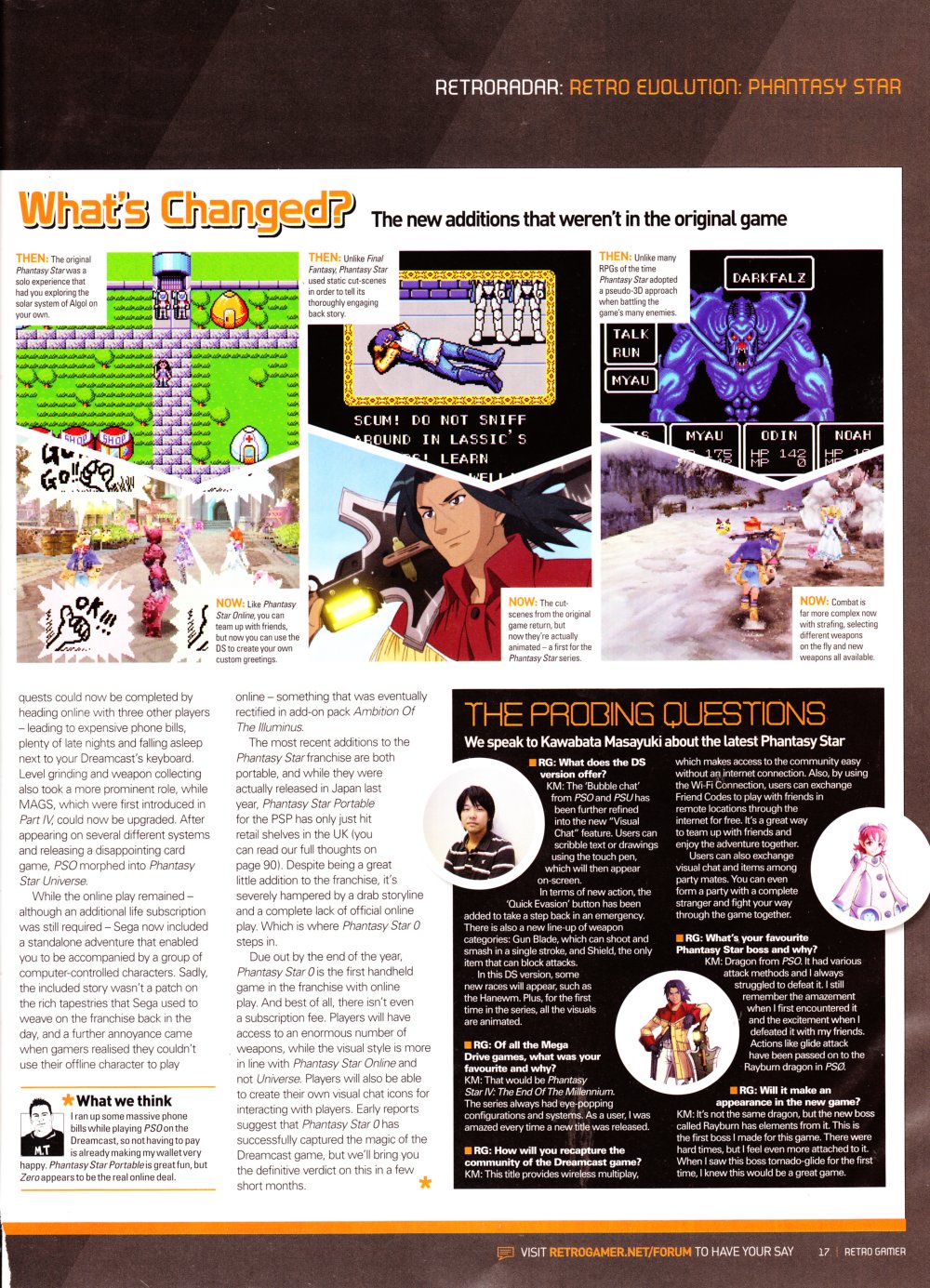 Resize Image: Half ◊ Normal ◊ Large
Image of the Day - May 22, 2011
In the final page of their spread on the Phantasy Star series, Retro Gamer compares the original Phantasy Star to the then upcoming title, Phantasy Star 0. A short interview with a Phantasy Star 0 developer is included. The previous page's retrospective continues from the Phantasy Star Online era onward, with an error that attributes the Phantasy Star Online MAGs as a Phantasy Star IV invention.
0 Comments ◊ More Images of the Day
Thanks to Atlinsmere for this scan!
Details
Image Source

Text Link BBCode

Image Link BBCode

Tags

This item has no tags.