This image has been resized to fit most screens. Use the "Normal" Resize Image control to view the image at full size.
Resize Image: Half ◊ Normal ◊ Large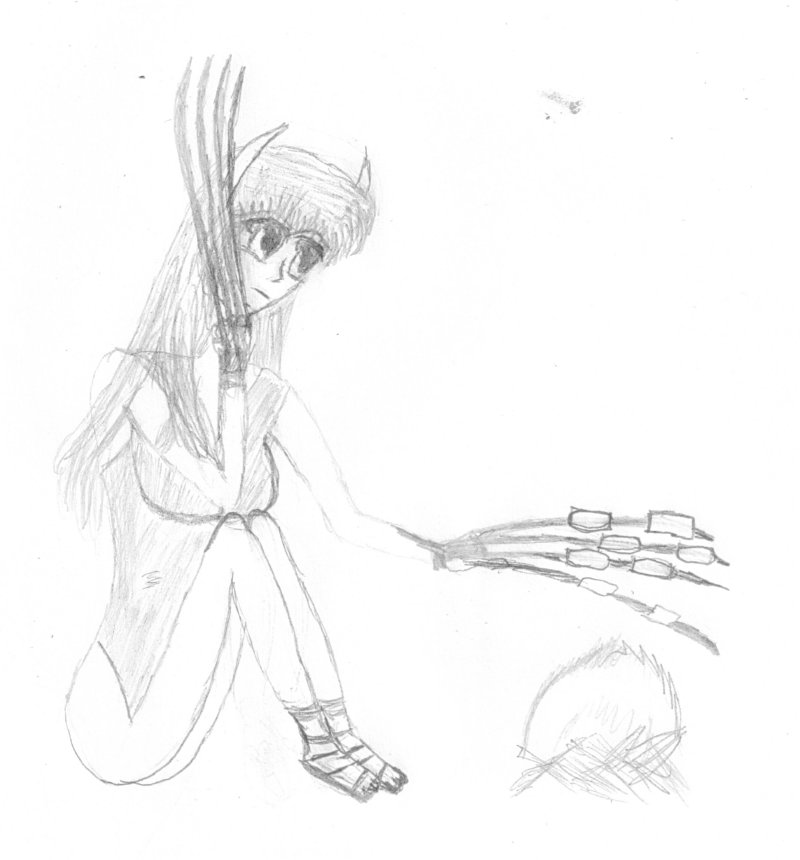 Resize Image: Half ◊ Normal ◊ Large
Posted by tilinelson2
Well, there comes another one.

As I´m just a beginner, I´m drawing just black and white sketches. I´m trying to experiment on different angles, to see if I can first perfect the sketch art. I know coloring is a much harder step.

This drawing started as another thing, but then the face was so Nei that I couldn´t do other thing than to convert it into a Nei drawing.

There is a somewhat humorous take on a homeless Nei. I know she was supposed to be younger when homeless, but I´ve drawn a full grown-up Nei trying to live by herself.
4 Comments ◊ View More From tilinelson2
Details
Related Products

Text Link BBCode

Image Link BBCode

Tags