This image has been resized to fit most screens. Use the "Normal" Resize Image control to view the image at full size.
Resize Image: Half ◊ Normal ◊ Large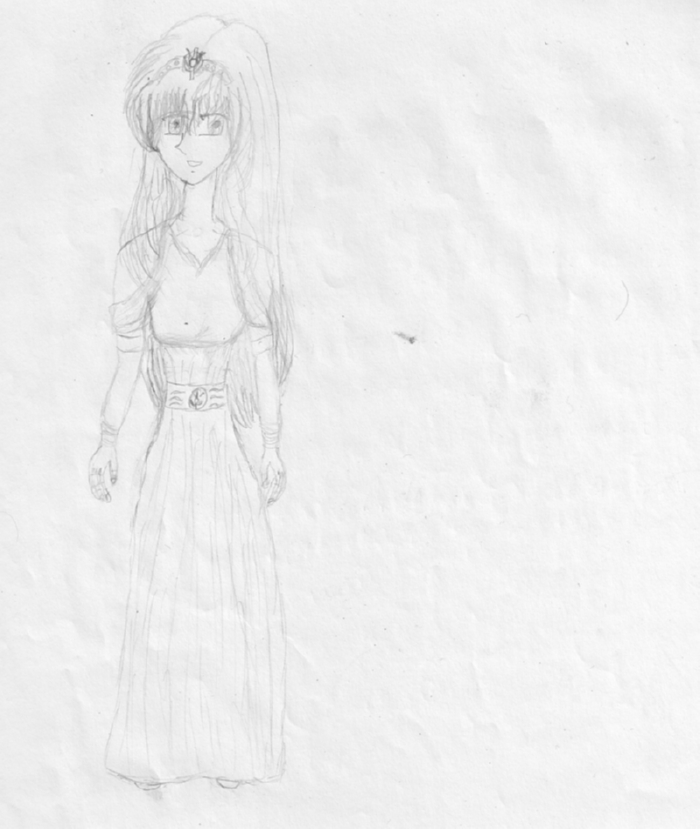 Resize Image: Half ◊ Normal ◊ Large
Posted by tilinelson2
Well, I decided to try something different and put my hands to work. I thought I could only draw stickmen, but I think I´m not that bad at it, after all.

I always liked manga arts and always wished to draw myself, but I´m not very talented. I tried to copy many times some drawings I liked, but the results were shameful. I surrendered to the fact drawing was not for me.

Well, I´m somewhat a dreamy guy and tried again, hoping it would be better this time. It ended a bit better, so I decided to publish anyway. Of course it just a sketch. The character, couldn´t be other one, it ought to be my beloved Maia.



After one hour and a half suffering with the might HP scanner, I had to alter the config, so my paper looks like it was wrinkled. At least the lines are sharp enough.

I hope it is not that bad for a first drawing. I used some Ozaki work as inspiration, but many of the details are my own. I didn´t try to copy any drawing. The results... well, you can judge them now.
5 Comments ◊ View More From tilinelson2
Details
Related Products

Text Link BBCode

Image Link BBCode

Tags