This image has been resized to fit most screens. Use the "Normal" Resize Image control to view the image at full size.
Resize Image: Half ◊ Normal ◊ Large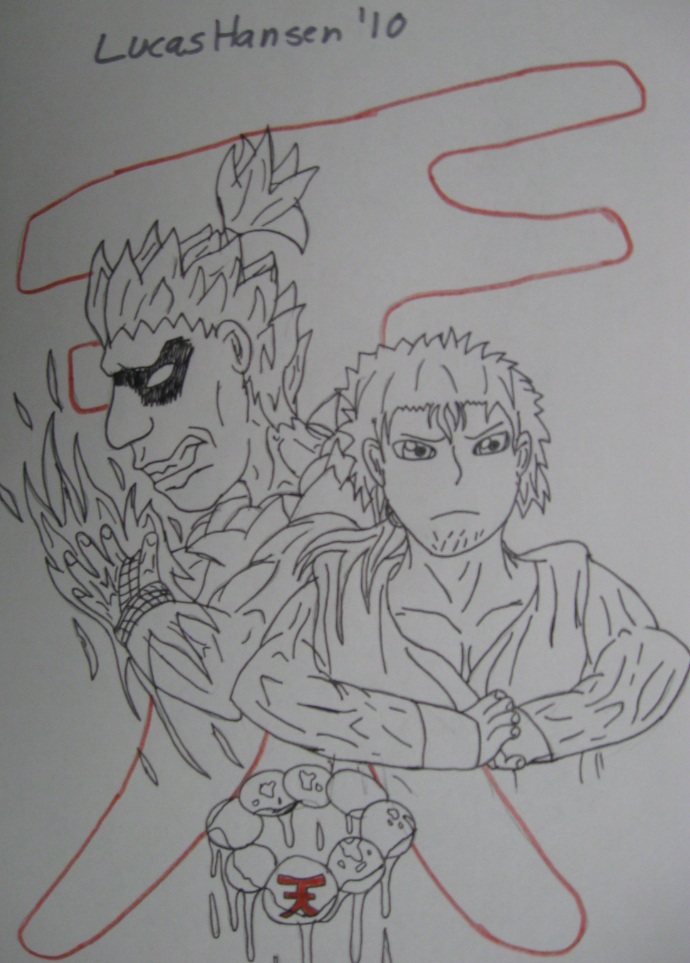 Resize Image: Half ◊ Normal ◊ Large
Posted by Lucas
I recently realised I actually hadn't shown you guys any of my Akuma drawings here. Mostly because he's not Phanatsy Star related but, there is always a first. I drew this a few months back, basically it's Akuma when he was a younger more human looking man and then him after he had taken complete control of the forbidden dark hadou fighting style. I also included the heaven/immortality/beyond human symbol that appears on his back as well. Enjoy!

3 Comments ◊ View More From Lucas
Details
Text Link BBCode

Image Link BBCode

Tags

This item has no tags.