This image has been resized to fit most screens. Use the "Normal" Resize Image control to view the image at full size.
Resize Image: Half ◊ Normal ◊ Large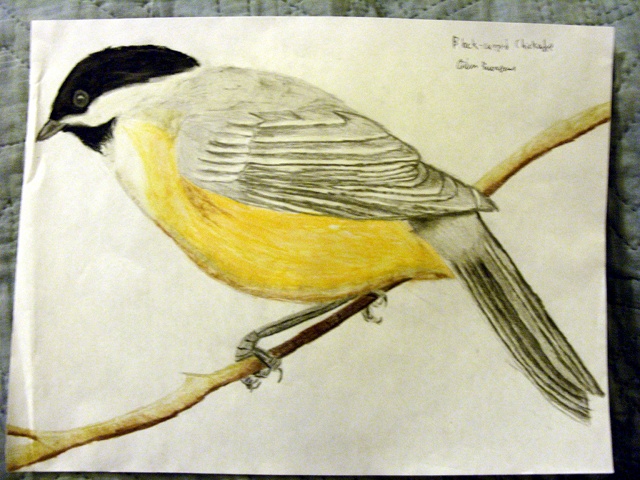 Resize Image: Half ◊ Normal ◊ Large
Posted by Wolf Bird
I was away for a week, and while visiting family, I got some new art toys. I use some of them in this drawing, mainly a colored pencil blender. Didn't work well on the branch as that color was set into the paper too much, but sure helped on the bird! Anyway, this is a chickadee...mix of color pencil, oil pastel, a little bit of charcoal pencil too (which is another new art toy I got). I think this turned out VERY nicely. My only self-criticism of it is the lack of blending on the branch. I think I did everything else pretty well. I'm pleased with it.

7 Comments ◊ View More From Wolf Bird
Details
Text Link BBCode

Image Link BBCode

Tags