This image has been resized to fit most screens. Use the "Normal" Resize Image control to view the image at full size.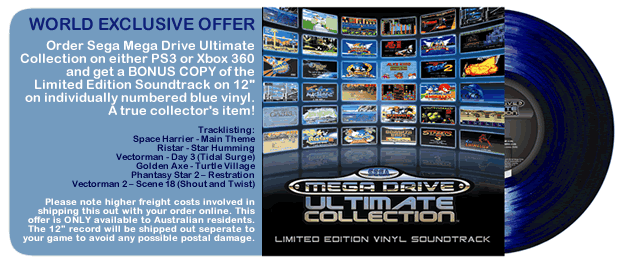 Resize Image: Half ◊ Normal ◊ Large
Image of the Day - November 26, 2010
SEGA Mega Drive Ultimate Collection Soundtrack was offered as a pre-order bonus by some Australian game retailers. This advertisement explained the details of the offer on some of their web sites. The advertisement uses a early design for the cardboard sleeve. When this soundtrack was released, the sleeve had been greatly altered from this appearance.
2 Comments ◊ More Images of the Day
Details
Image Source

Text Link BBCode

Image Link BBCode

Tags

This item has no tags.