This image has been resized to fit most screens. Use the "Normal" Resize Image control to view the image at full size.
Resize Image: Half ◊ Normal ◊ Large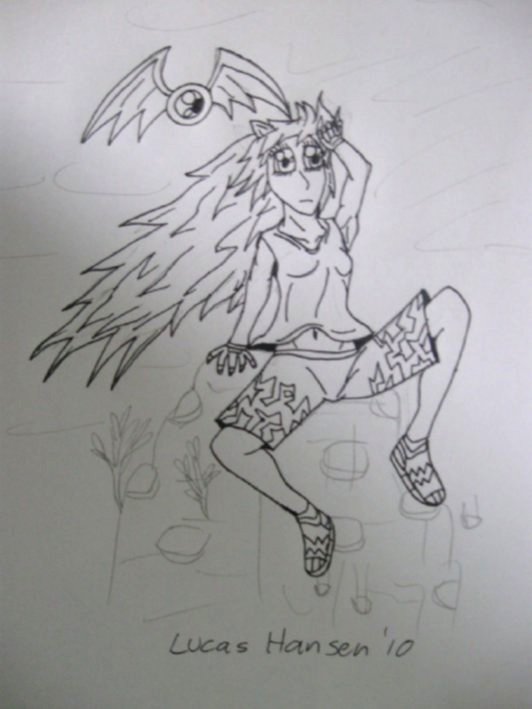 Resize Image: Half ◊ Normal ◊ Large
Posted by Lucas
I was bored when I drew this the other day. I also did a bit of an experiment with her hair instead of drawing each individual strand like I have recently been doing, I instead grouped it up and made it look a little more sharp (or forceful) looking. I can't say I'm happy with her hair like that but hey that's what experiments are about right? I thought the overall drawing turned out well except for her hands in my opinion. I might colour this one yet.

Your comments or thoughts would be appreciated.

5 Comments ◊ View More From Lucas
Details