This image has been resized to fit most screens. Use the "Normal" Resize Image control to view the image at full size.
Resize Image: Half ◊ Normal ◊ Large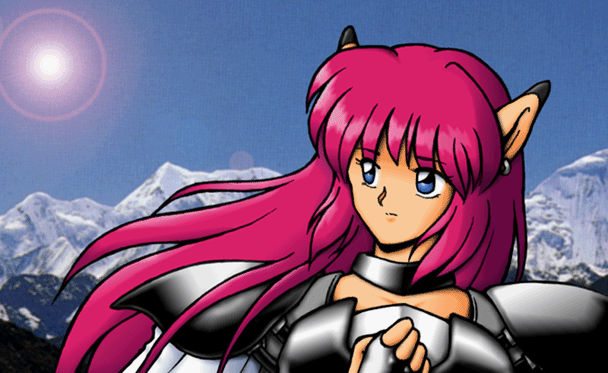 Resize Image: Half ◊ Normal ◊ Large
Image of the Day - November 16, 2010
This is an unusual piece among official Sega artwork for Phantasy Star. It combines a traditional drawing with digital effects and a photographic background. Most of the official artwork lacks any kind of digital enhancement, but this one may have gone overboard in that area. While the icy mountains in the distance suggest a placement on Dezoris, the green hills toward the bottom mark this background as very out of place for a Phantasy Star work.
4 Comments ◊ More Images of the Day
Details
Image Source

Text Link BBCode

Image Link BBCode

Tags