This image has been resized to fit most screens. Use the "Normal" Resize Image control to view the image at full size.
Resize Image: Half ◊ Normal ◊ Large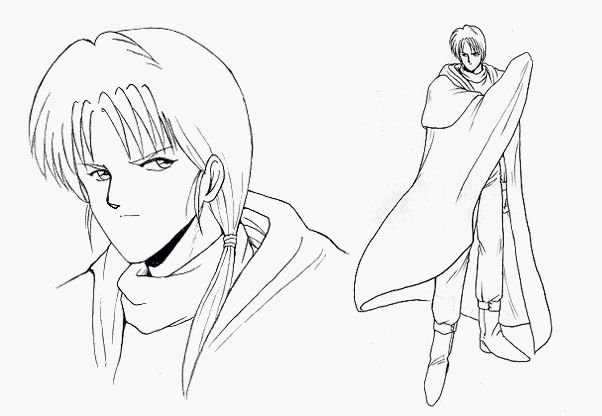 Resize Image: Half ◊ Normal ◊ Large
Image of the Day - November 12, 2010
In these character designs for Rune Walsh, we have a fairly standard close up on the left. Rune has a bit of an angry or annoyed expression there; perhaps he has been talking to Chaz recently. On the right, Rune borrows a number from Dracula's book by sweeping his cape up in his fist. Perhaps he intends to sneak up on an unsuspecting Alys? These are both based on an early design for Rune, when he wore a turtleneck instead of the white trimmed collar used in the game.
5 Comments ◊ More Images of the Day
Details
Image Source

Text Link BBCode

Image Link BBCode

Tags