This image has been resized to fit most screens. Use the "Normal" Resize Image control to view the image at full size.
Resize Image: Half ◊ Normal ◊ Large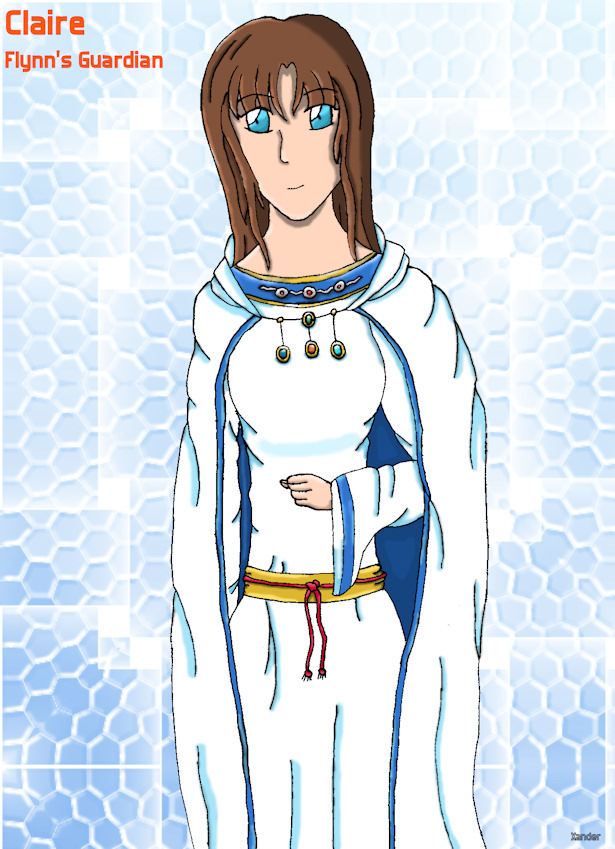 Resize Image: Half ◊ Normal ◊ Large
Posted by Xander
Ok so here we are at last, as promised. The first of 2 EOTA related art pieces. Though that's now 3 because I want to do a portrait of this character in addition to the planned revision of Flynn.

So what's her story, for those unfamiliar? Well she started off as just an extra character in some backstory, but took on a full-time role and is now going to be an NPC in EOTA. As for her proper story, here it is in a nutshell:

She's Flynn's childhood friend and a technique prodigy, using them since she was around 12 years old. When her and Flynn were 15 an earthquake hit their home village and her house collapsed on her. However her body was never found in the rubble and Flynn refused to believe she was dead, deciding to set out and find her.
While having found no sign of her for almost 15 years, events both old and new, have led Flynn to believe she may not only be alive but may be living amongst the Espers.


Anyway, all that aside this is my third piece of CG colouring. I'm actually quite pleased with the result too, if I may say so.

8 Comments ◊ View More From Xander
Details
Related Products

Text Link BBCode

Image Link BBCode

Tags