Resize Image: Half ◊ Normal ◊ Large ◊ Larger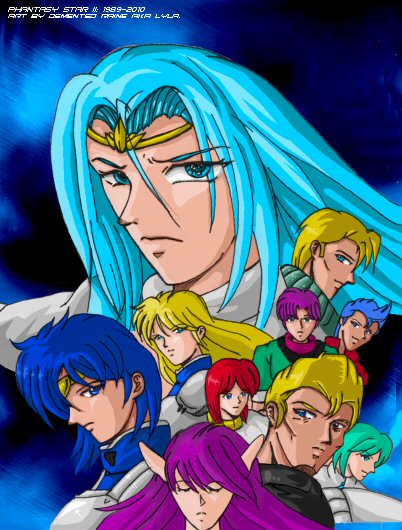 Resize Image: Half ◊ Normal ◊ Large ◊ Larger
Posted by Lyla2284
My tribute to an extremely under-appreciated game, Phantasy Star 2, and my best art to date. I lost track of how many hours I spent on this baby. It features all the PS2 characters as well as Tyler and Lutz. The art style was inspired by Langrisser's artwork. I might do a similar one for PS3, but no I or IV. I've no interest in those games anymore... Oh, and Demented Raine might become my new stage name. I'm tired of my old name, because people automatically assume me to be an Alys fan-girl...

Ah well.

Here's the original image. It's er... quite big.

http://ompldr.org/vNXJudw/ps2%20no%20original.png
4 Comments ◊ View More From Lyla2284
Details
Related Products

Text Link BBCode

Image Link BBCode

Tags

This item has no tags.