This image has been resized to fit most screens. Use the "Normal" Resize Image control to view the image at full size.
Resize Image: Half ◊ Normal ◊ Large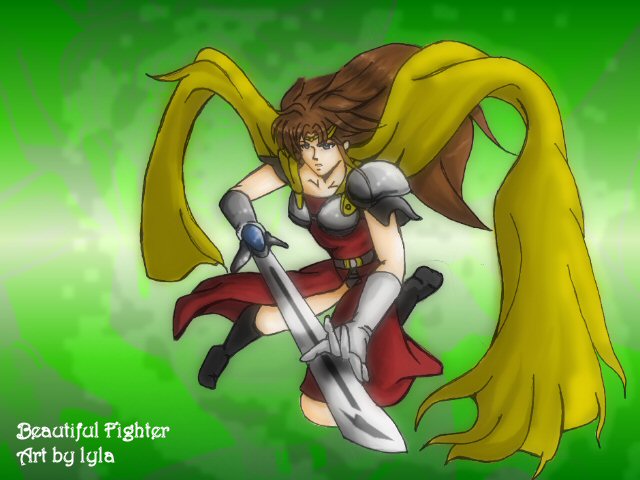 Resize Image: Half ◊ Normal ◊ Large
Posted by Lyla2284
My first attempt at airbrushing my work instead of the usual cell-shading technique that I use. This is also my redesign of Alys, minus the gold cape ( Sari meets Kahlan of Legend of the Seeker ). That was just added to complete the composition. The file is a crappy .jpeg but if you want the hi-res version, just ask.

I already made a wallpaper-sized version ( 1024x800 ), especially for a certain Alys fan-boy here.



The title comes from a song that Rick sent me ages ago. It's in Japanese and the lyrics suit Alys very well.
7 Comments ◊ View More From Lyla2284
Details
Text Link BBCode

Image Link BBCode

Tags