This image has been resized to fit most screens. Use the "Normal" Resize Image control to view the image at full size.
Resize Image: Half ◊ Normal ◊ Large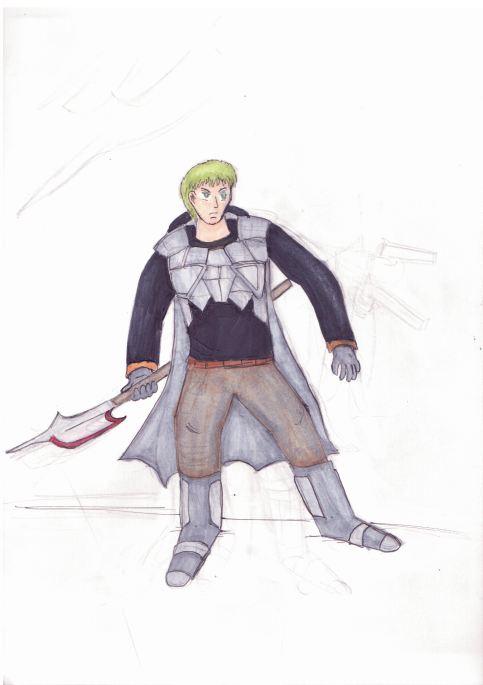 Resize Image: Half ◊ Normal ◊ Large
Posted by Solar
I haven't posted much fanart at all recently, that's because I haven't been doing any. Instead I've been working on some concept art for my original fangame characters. And the problem is that I don't want to reveal the characters.

Except for the main character, Sino Teril here. He's obviously an agent (Ex-Armorer) like Rolf, uses guns, spears and halberds. I think his character is interesting enough myself, but you of course don't know anything about that yet and I really can't reveal that stuff, either.

I apologize for the image being slightly unclear. And something about his left eye won't stop bothering me. It didn't seem so bad on paper.
1 Comments ◊ View More From Solar
Details
Related Products

Text Link BBCode

Image Link BBCode

Tags