This image has been resized to fit most screens. Use the "Normal" Resize Image control to view the image at full size.
Resize Image: Half ◊ Normal ◊ Large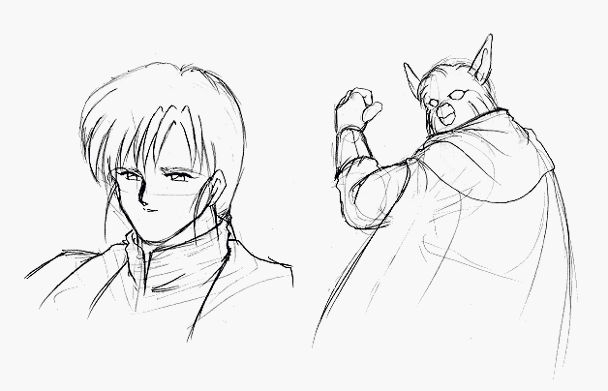 Resize Image: Half ◊ Normal ◊ Large
Image of the Day - September 24, 2010
When plotting the cutscenes of Phantasy Star IV, the staff at Sega drew references by hand before creating them as 16-bit, sprite based gaming graphics on a computer. In this example, we can see Gryz and Rune sketches used for the game ending. The Gryz sketch is notable for his closed fist, which was changed to an open handed wave in the final version appearing in the game. This close up of Rune is the basis for his encouragement of Chaz before departing into the wilderness.
2 Comments ◊ More Images of the Day
Details
Image Source

Related Products

Text Link BBCode

Image Link BBCode

Tags