This image has been resized to fit most screens. Use the "Normal" Resize Image control to view the image at full size.
Resize Image: Half ◊ Normal ◊ Large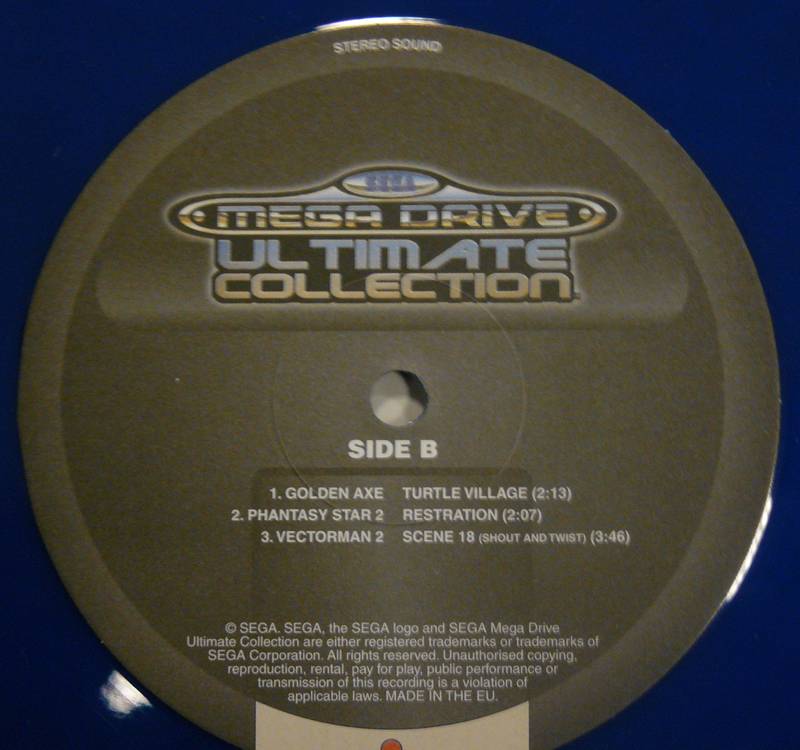 Resize Image: Half ◊ Normal ◊ Large
Image of the Day - September 13, 2010
In this close up of a SEGA Mega Drive Ultimate Collection Soundtrack record, the Side B label lists the only Phantasy Star track in this soundtrack. That track is Phantasy Star II's "Restration." It seems like a misspelling of "Restoration," but this spelling is used in other soundtracks that include the song as well. The label design has a vague resemblance to the second version of the Mega Drive console.
5 Comments ◊ More Images of the Day
Details
Image Source

Text Link BBCode

Image Link BBCode

Tags

This item has no tags.