This image has been resized to fit most screens. Use the "Normal" Resize Image control to view the image at full size.
Resize Image: Half ◊ Normal ◊ Large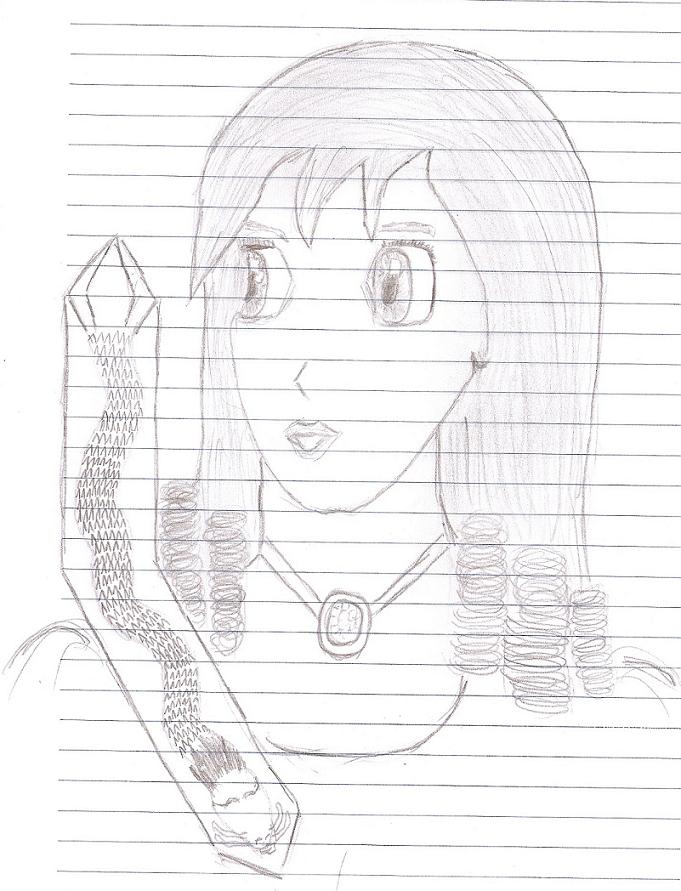 Resize Image: Half ◊ Normal ◊ Large
Posted by H-Man
Here's a sketch I made of Thea last night at about midnight. I didn't have anything to look at, just a few memories of how her hair appears on her profile on the game. I don't have any colored pencils, but as soon as I acquire some, I'll see about making another version of this one on real paper and in color. Yay!

Next to Thea is the Dragon Missile, which the Alys analog used in "A Touch of Zan." I figure that since Thea herself uses a slasher, and her father was a Dragon Knight, giving her the Dragon Missile was only appropriate.
8 Comments ◊ View More From H-Man
Details
Related Products

Text Link BBCode

Image Link BBCode

Tags